ADD TO CART
Are your Customers tired of making payments several times when they shop on your Instamojo Store? Well, the solution is here. We have enabled a new feature by which you can activate the "Add to Cart" option in your store.
Cart is free
No extra charge for enabling cart
You are charged instamojo fees as usual on the final order amount.
**Cart features **
Enabling cart allows buyers to purchase multiple items in one go.
In case, any variant choice or other input is required; buyer will have to provide it first before adding product to cart.
Shipping Charges
You can enable a fixed shipping charge on orders
You can also set the order value above which you provide free shipping
This is available in settings as shown below.
Disabled/Unsupported Features
Existing Discounts do not work with the cart.
Social Pay/Pay with a tweet products can't be added to cart.
Digital goods**

**

can't be added to cart.
Webhooks and redirects will not work when cart is enabled.
Please follow these steps to enable this in your Account:
Login to your Dashboard and go to "Settings" :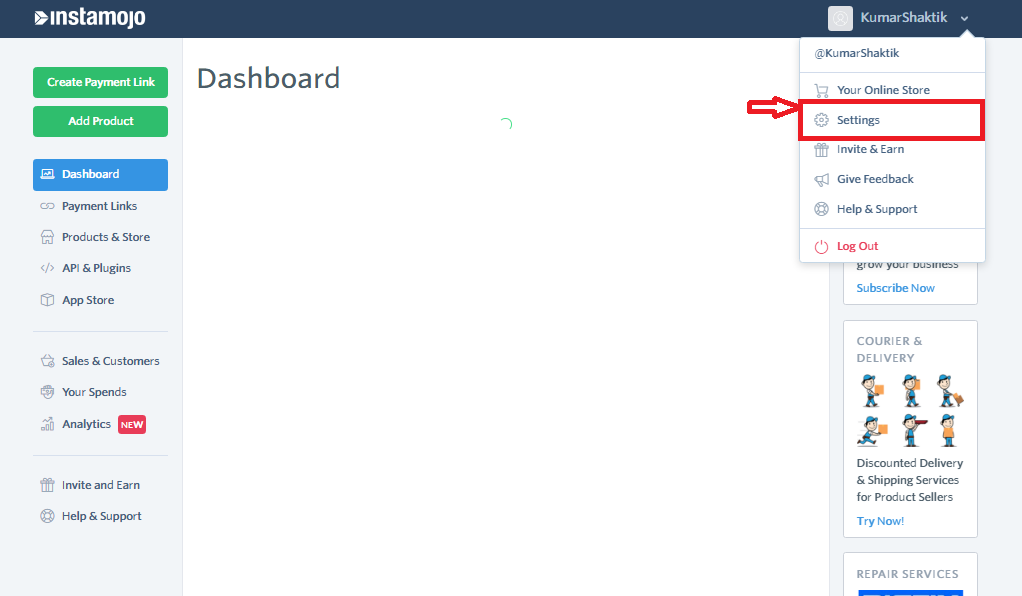 2. Click on "Store Settings" and enable the "Cart":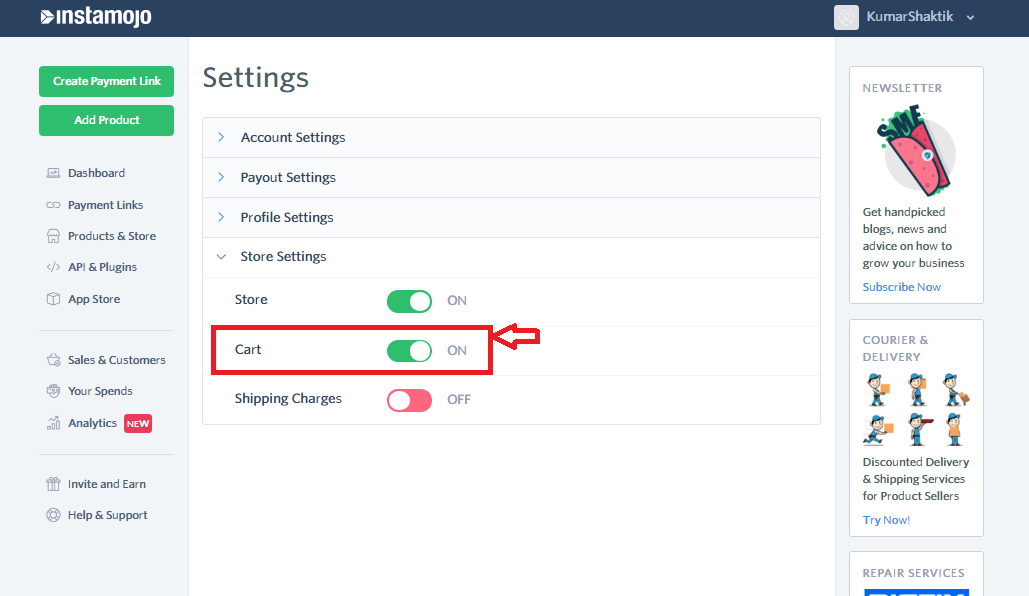 You can also set the Shipping Charges here :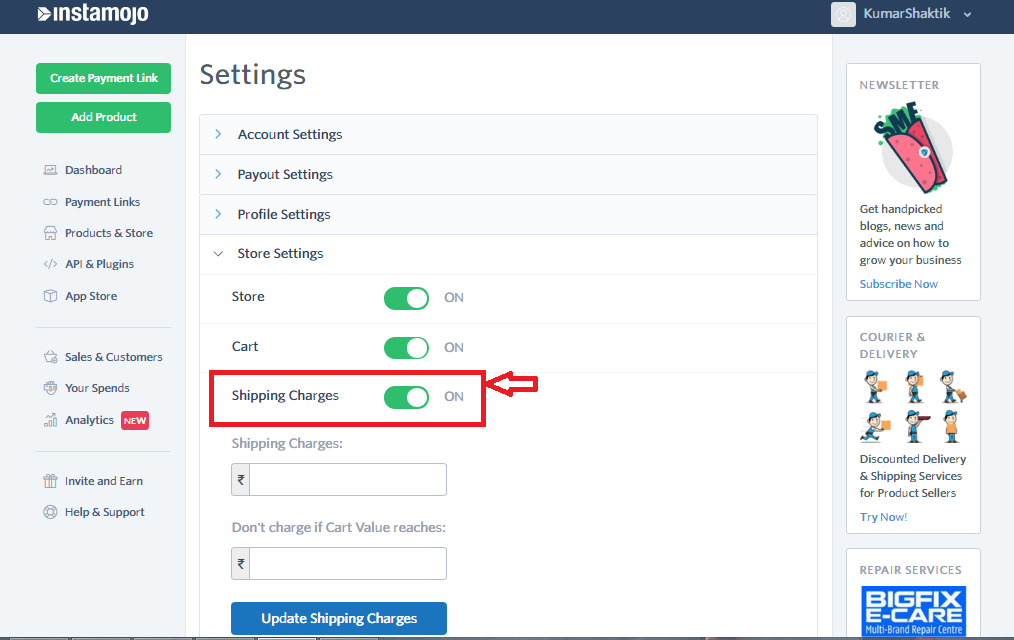 Once done, this will be displayed in your Online Store :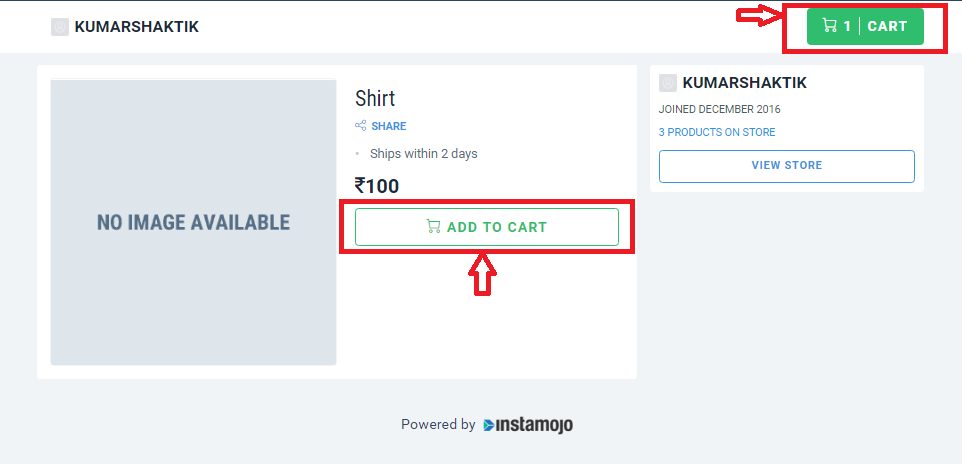 If you face further issues, feel free to write to support@instamojo.com. Our support team will be right on it.
Note: This feature will be available only for the Physical Products.
* *