How would you feel if we say that you can download your GST Invoice for the previous month?
Now you can download monthly Invoice report for calculating your tax. These Invoices will be released before 10th of every next month. For example, August month's Invoice will be released before 10th of September. 
All you have to do is follow these steps:
Once you login to your Dashboard, go to the "Payouts" tab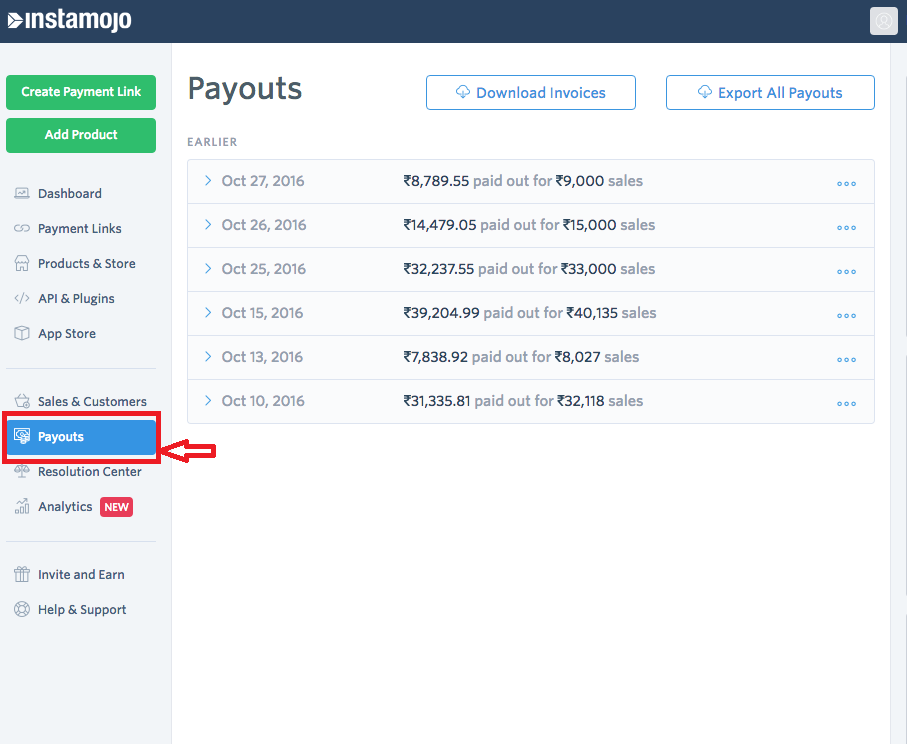 Click on the "Download Invoice" option on the top: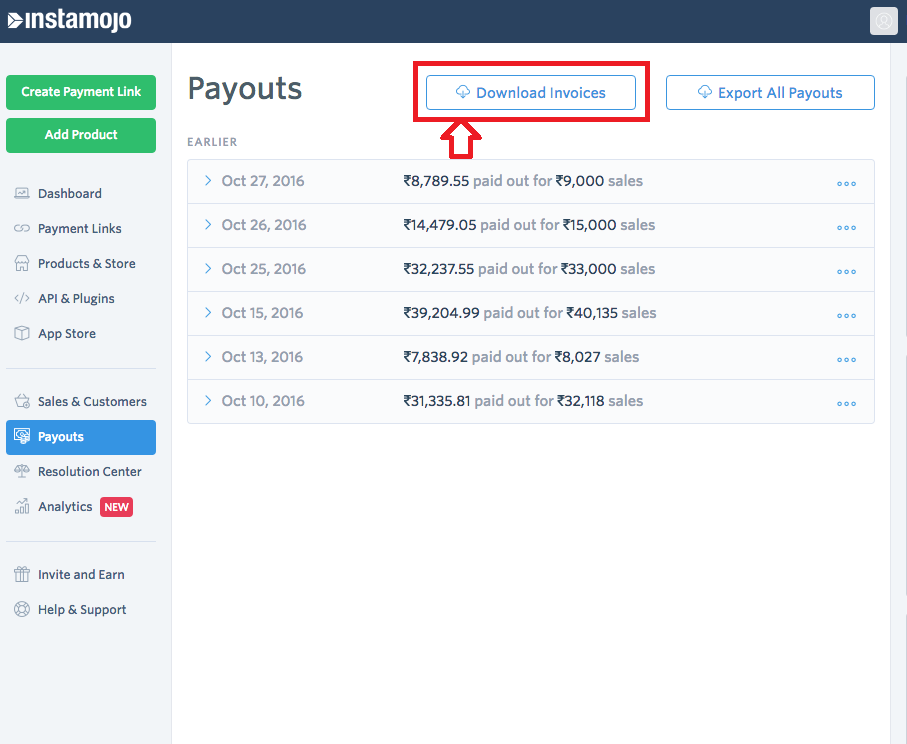 Select the month of which you want to download the Invoice for: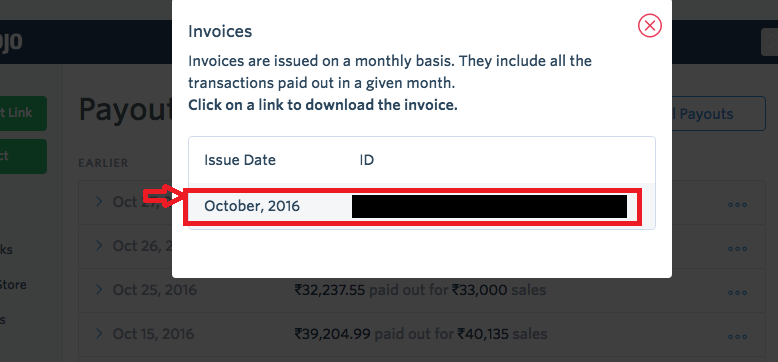 Hope this will help you out in your Business. If you have any further queries on this feature, please feel free to drop a mail to support@instamojo.com and we are always ready to assist you.