Now that you have enrolled for our channel partner program you can start adding clients and earning commissions through the program.
You can add existing Instamojo users and you can also add new users to your client portfolio.
To add a client go to 'Add client' button on your dashboard, select the category of client- New or existing user.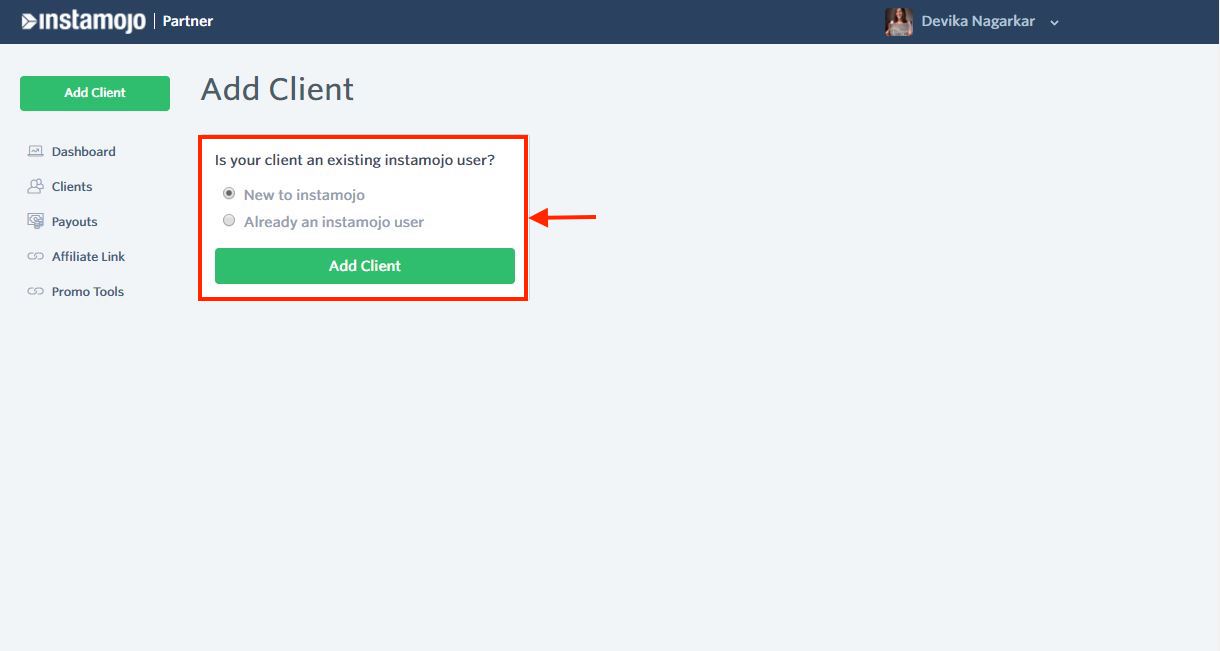 1.1 For an existing Instamojo user enter the Instamojo registered email address.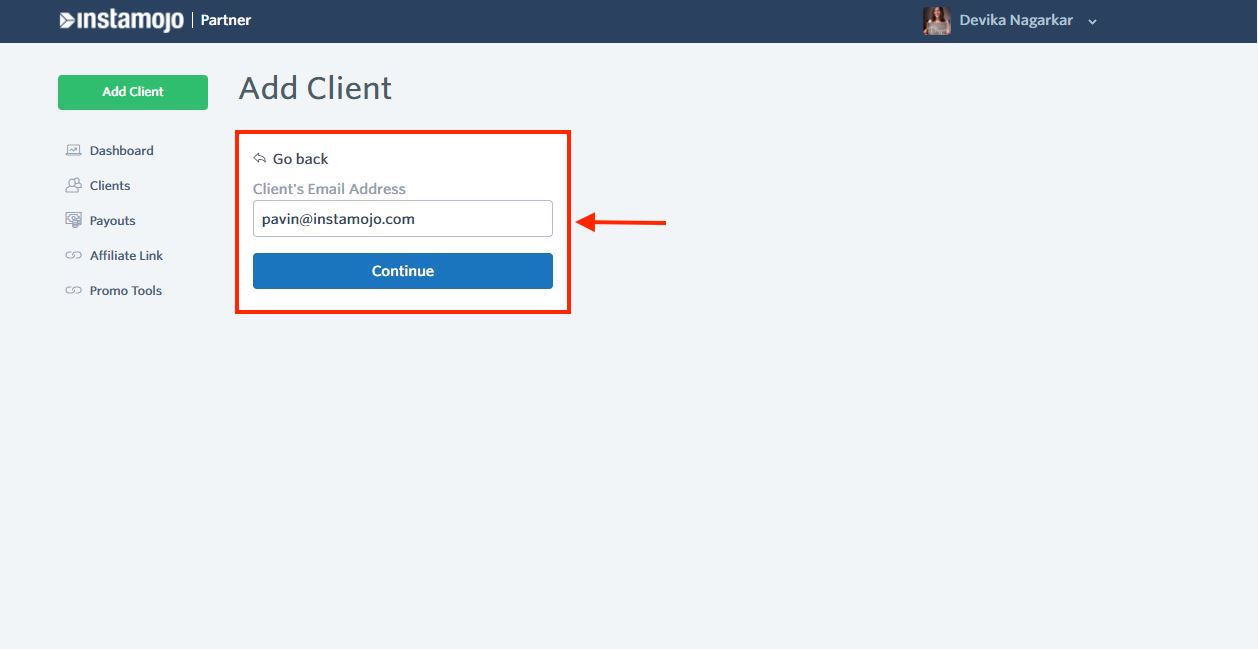 1.2 Now you need to select the pricing plan for the customer. According to this plan the client will be charged a platform fee ex GST.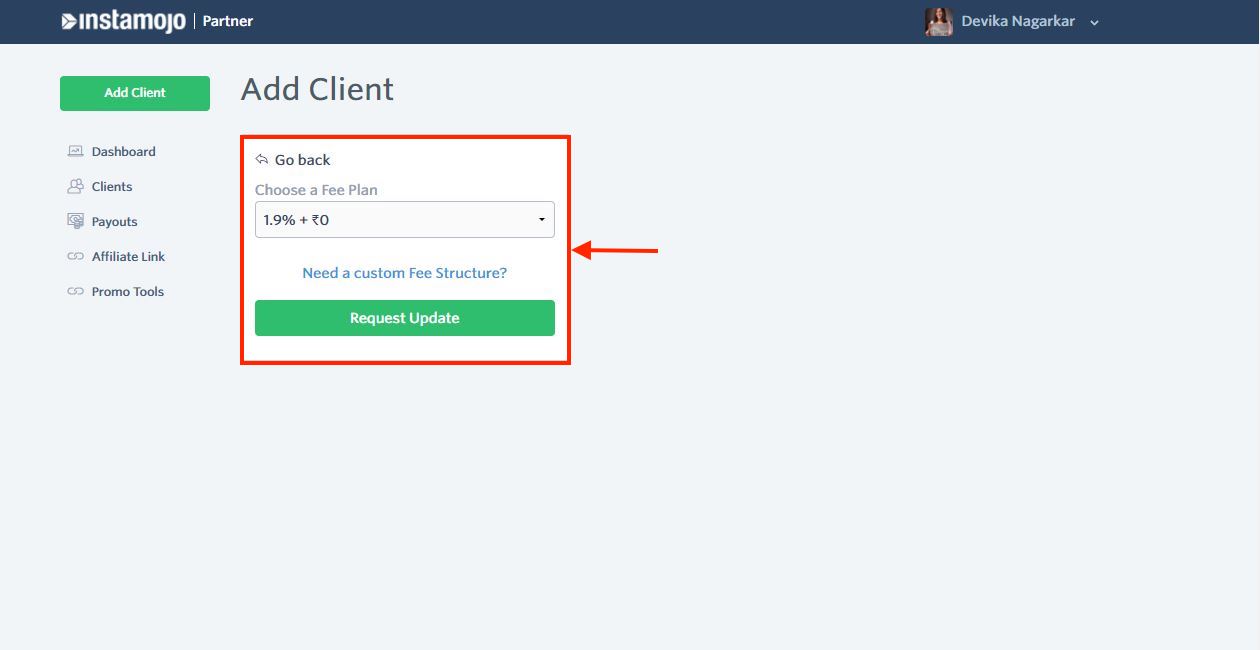 1.3 For an existing user after submitting the registered email address our Internal team will verify the details and pricing plan which has been set by you. The verification takes 72 business hours.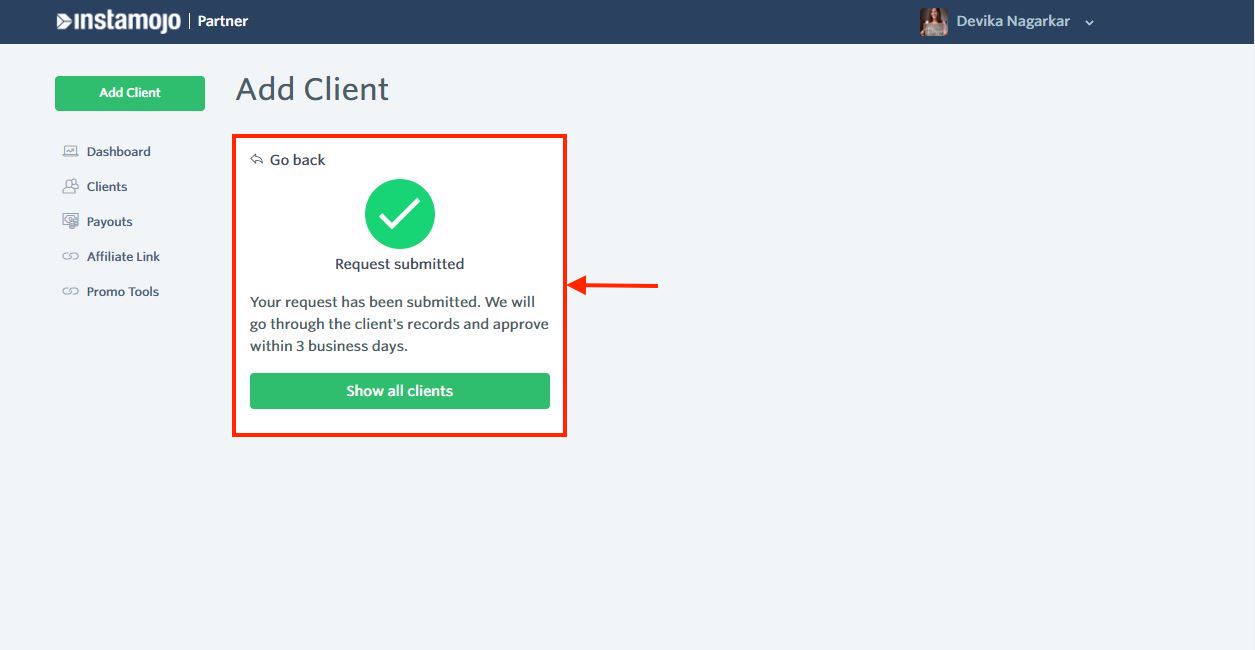 Post approval the client details will be visible on your channel partner dashboard under "clients" tab.
2. For new users, you will be redirected to Instamojo's sign-up page, you will have to give a preferred email address and password. We would suggest you to give the business email address.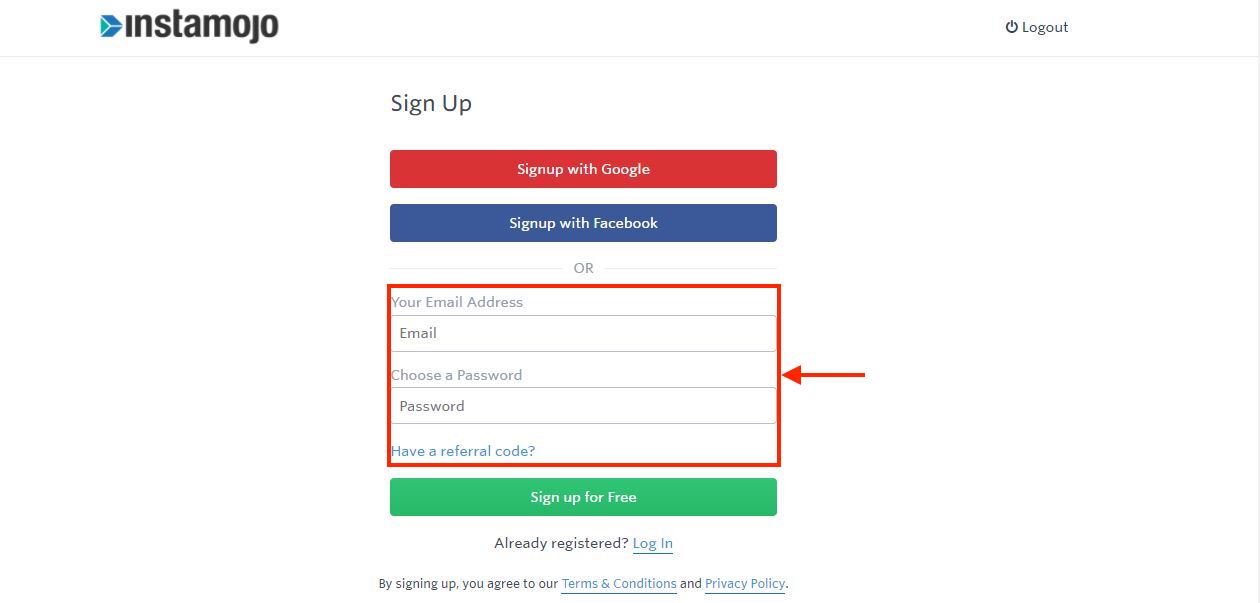 You will have to share the registered email address and password with your client and request them to sign up as an individual/proprietor if your client runs a business as a proprietor or sign up as a business/organization if they have a registered organization or partnership.
Note: Client information will be visible post account verification as mentioned in the previous step.