The 'Clients' tab on your dashboard gives you an overview of all your clients on Instamojo. The complete profile for each client is only visible here.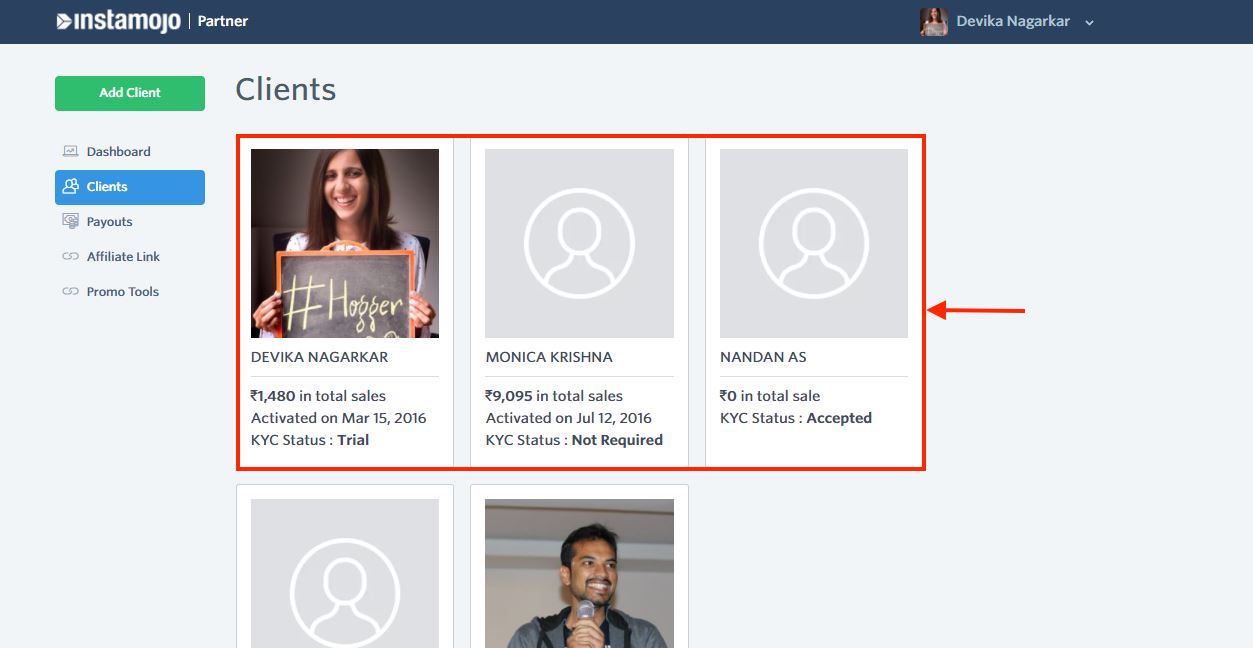 You can track details like sales KYC status, transaction fee, total sales, and your earnings by selecting a particular client under the client section.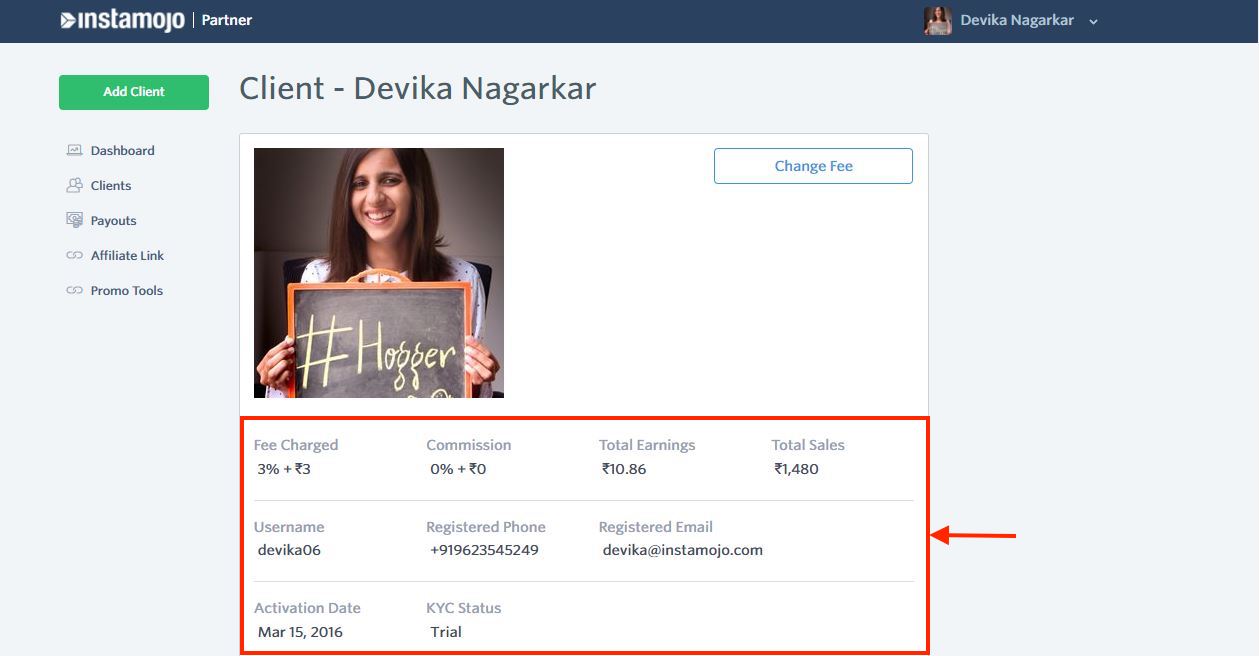 For any further queries drop us an email to support+partner@instamojo.com.