Workflows are powerful tools offered by Instamojo that enable you to streamline your customer communication through multiple channels. By utilizing workflows, you can automate various notifications and messages, ultimately increasing sales and customer engagement. In this support article, we will explore the different workflow options available to Online Store Growth Plan and Smart Pages Pro Plan users: Abandoned Cart Reminder Email, MailChimp Integration, and WhatsApp Workflows.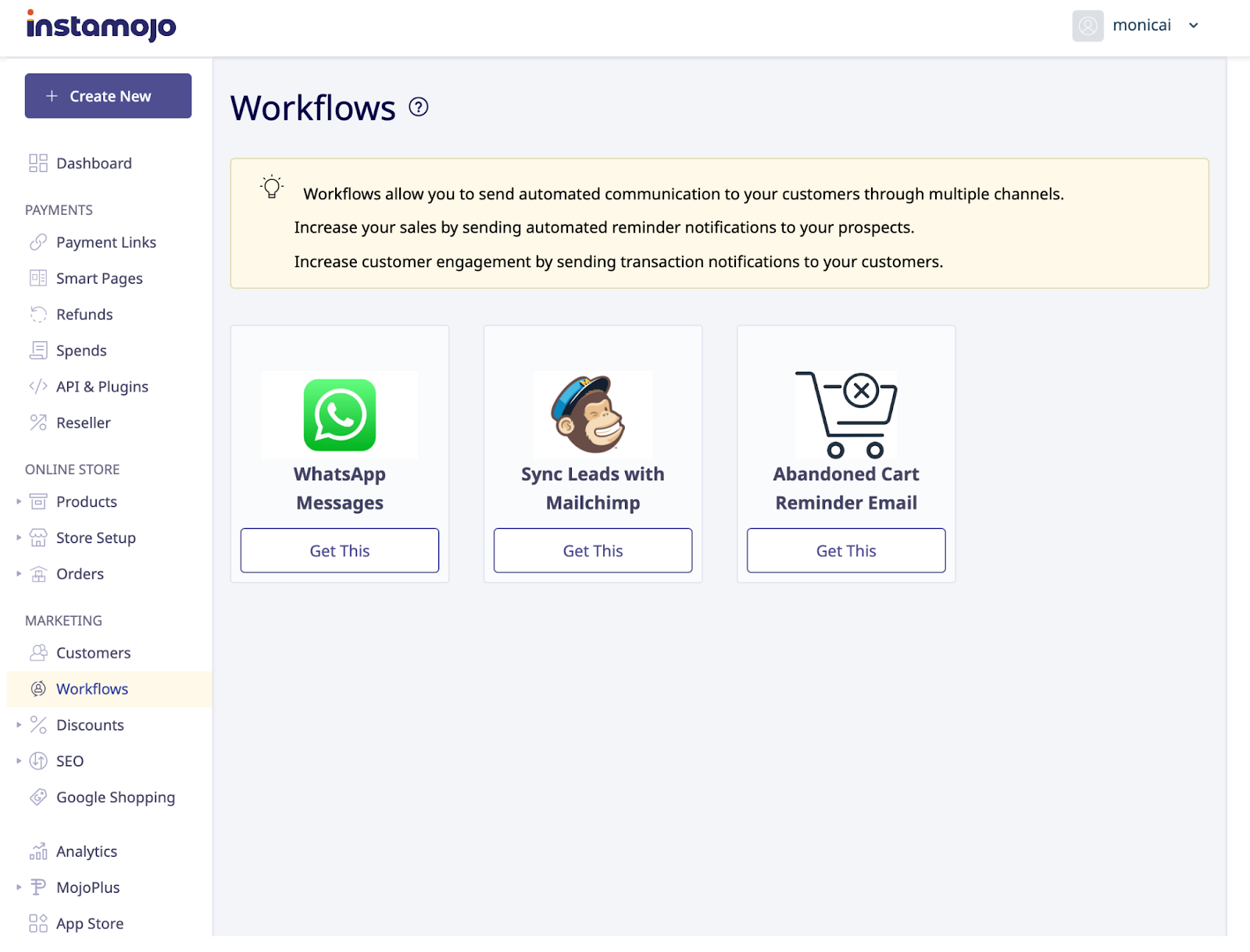 Abandoned Cart Reminder Email Workflow:
The Abandoned Cart Reminder Email workflow is an effective way to recover potential sales by automatically sending emails to customers who have abandoned their shopping carts without completing their purchase. To use this feature, simply subscribe to the online store growth plan and enable the option, and Instamojo will take care of sending out automated emails to remind customers about their abandoned carts. It's important to note that Smart Page users do not have access to abandoned cart data due to the nature of the platform.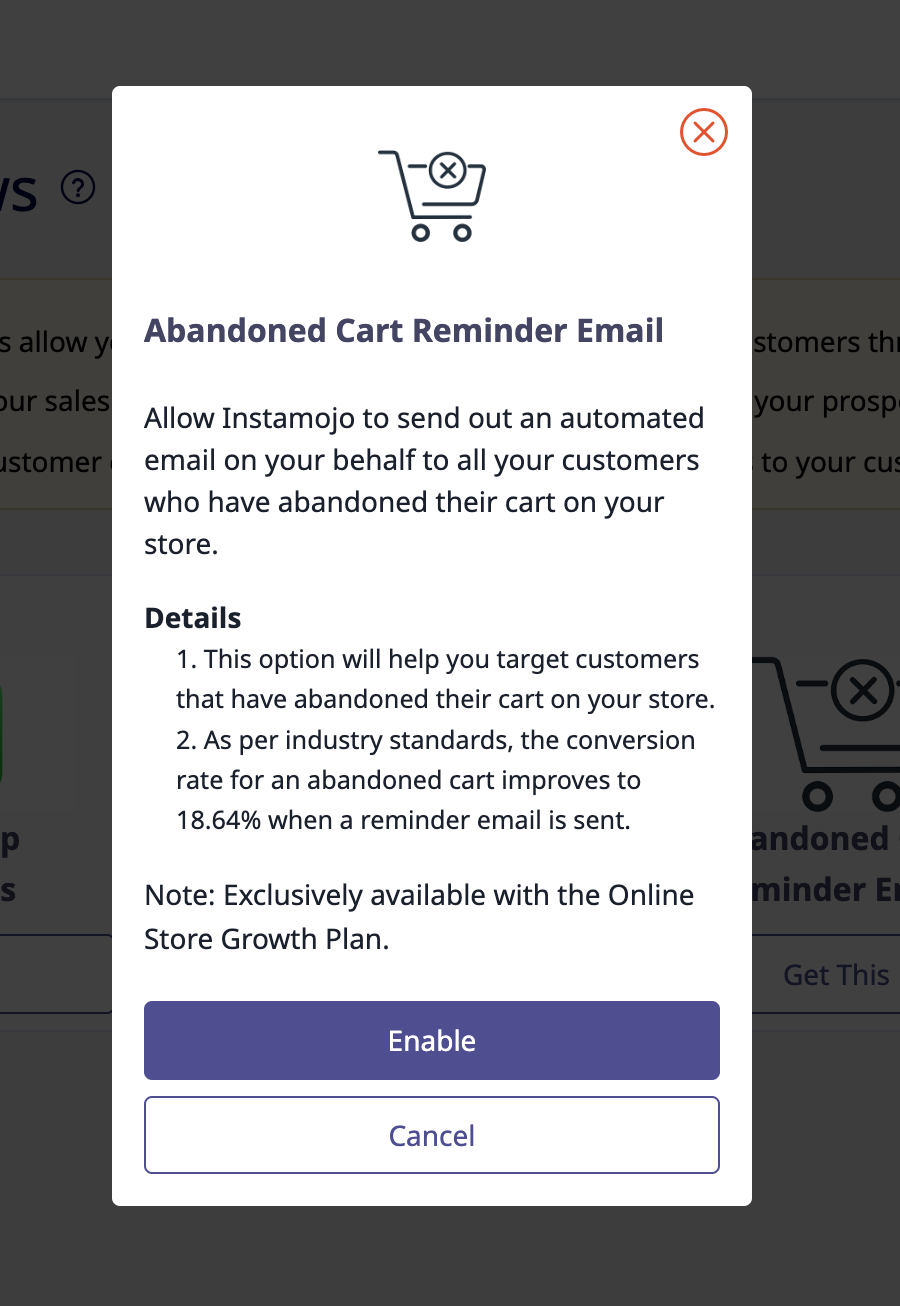 MailChimp Integration:
With the MailChimp integration, you can leverage the power of email marketing to communicate with your customers and prospects. To use this feature, you need to have a MailChimp account and be subscribed to Instamojo's Smart page or Online store premium plans. Once you have set up the integration, you can create targeted email campaigns based on customer behaviour, such as purchase history, abandoned carts, or specific actions on your website. This integration allows for the seamless automation of email sequences, helping you stay connected with your audience.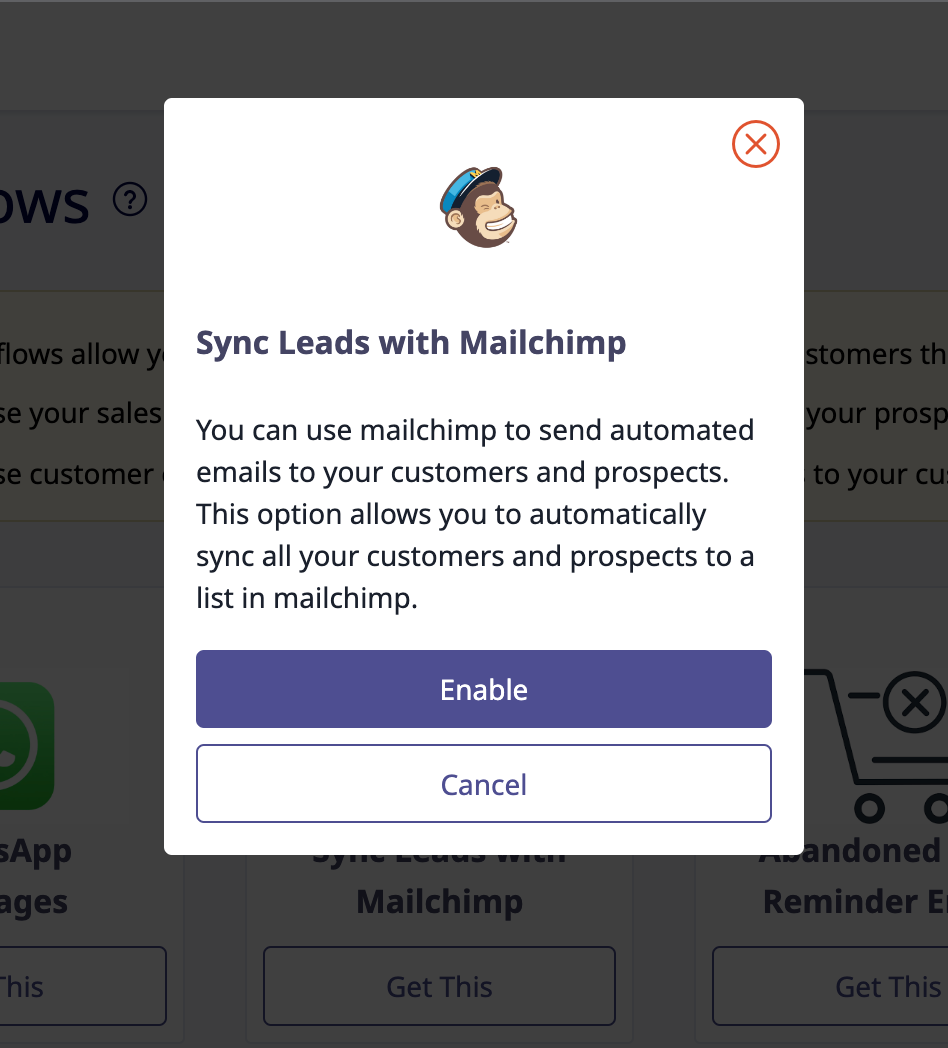 WhatsApp Workflows:
WhatsApp is a widely used messaging platform in India, with 79% of the population utilizing it for communication. Leveraging this popularity, Instamojo provides a WhatsApp automation workflow that enables you to send reminder messages for abandoned carts and payment success notifications to your customers automatically. This feature allows you to engage with your audience directly on WhatsApp, ensuring effective and timely communication.
To access and utilize these workflows, you need to be subscribed to Instamojo's Smart page or Online store premium plans. These plans provide you with the necessary tools and features to automate your communication and enhance your customer experience.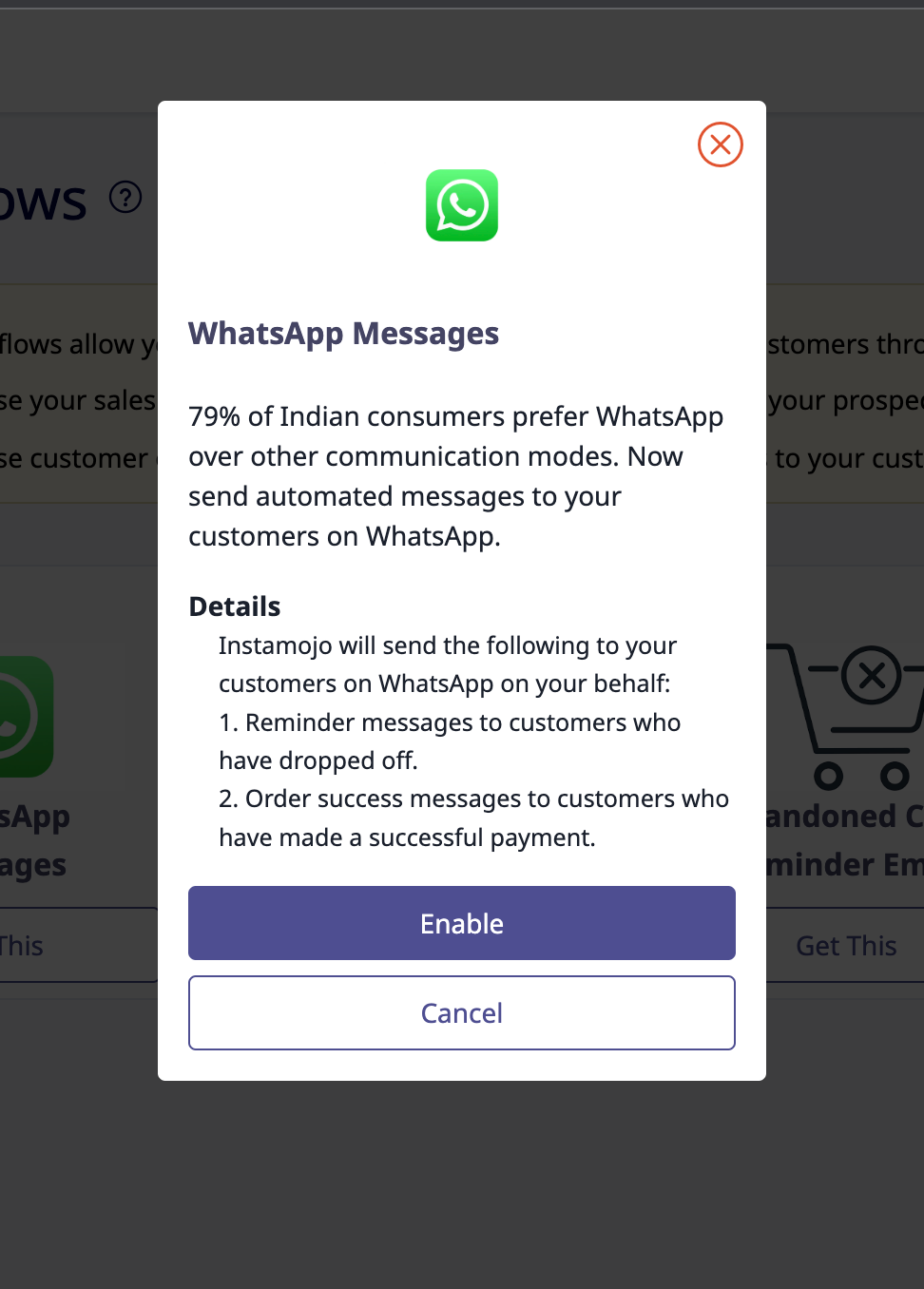 By leveraging Instamojo's workflows, you can save time and effort while effectively engaging with your customers. Whether it's reminding customers about abandoned carts, sending targeted email campaigns through MailChimp, or leveraging WhatsApp for seamless communication, Instamojo workflows are designed to enhance your sales and customer engagement strategies. Take advantage of these powerful tools and maximize the potential of your business.