How to initiate refund?
As a merchant, if you want to initiate a refund for a particular payment, follow these steps:
Login to your Dashboard and go to 'Sales & Customers'




2. In Sales & Customers dashboard, there is an option of 'Request Refund' for each transaction.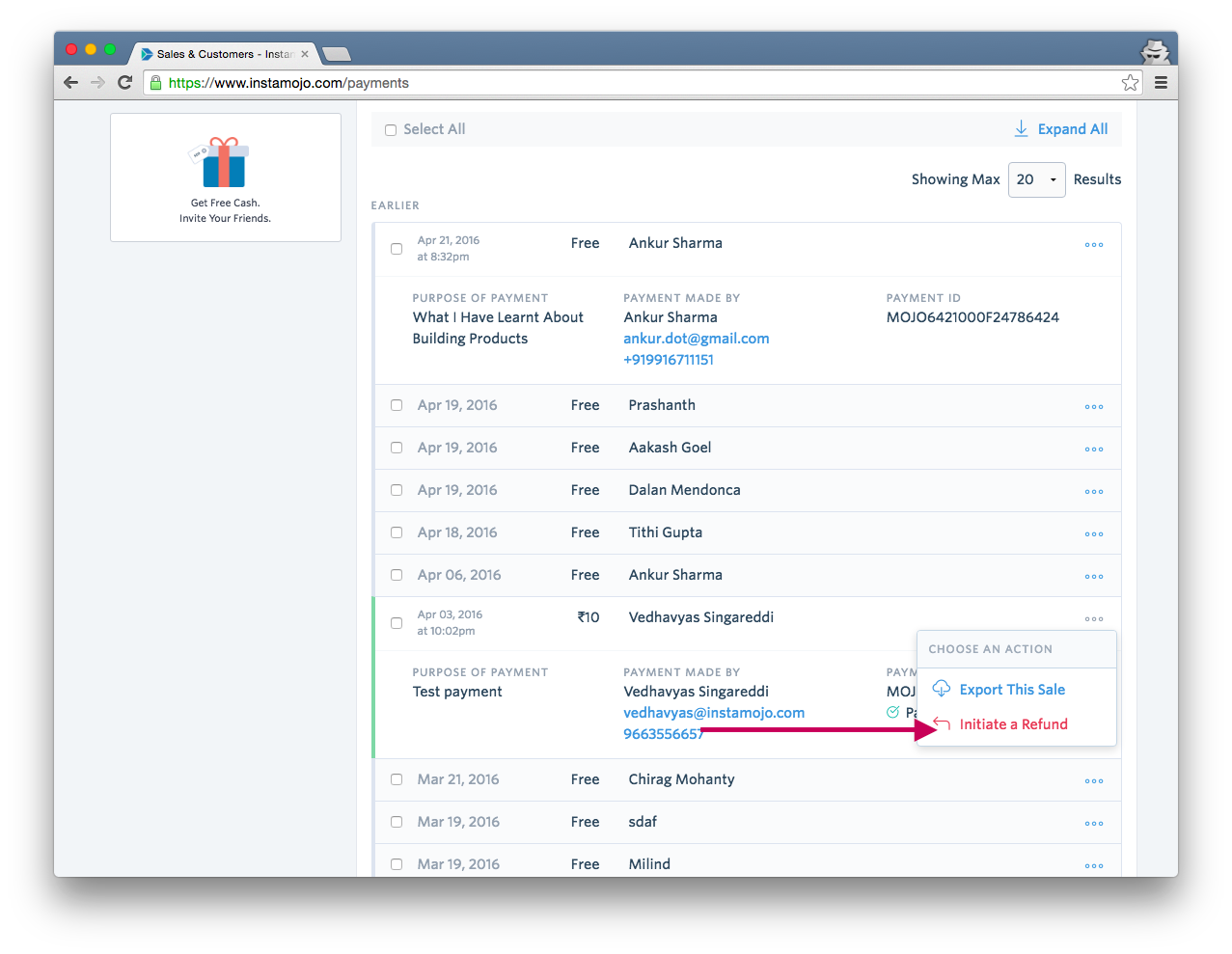 1) Sellers can issue a full or partial refund for any of the payments received by him within 180 days of the date of transaction.
2) The company will then execute the refund within 24 hours of the case creation, however, the final credit of the amount in buyer's account is subject to the acquiring and issuing banks internal policies.
3) If demanded for, a reference no. for the refund can be made available to the buyer or seller to follow up with the issuer bank.
In case there is a case already created by your customer, you can resolve the case by issuing a refund from the Resolution Center.