How to Add the Other Product?
Step 1: log in to your Dashboard and click on the 'Add Product' button.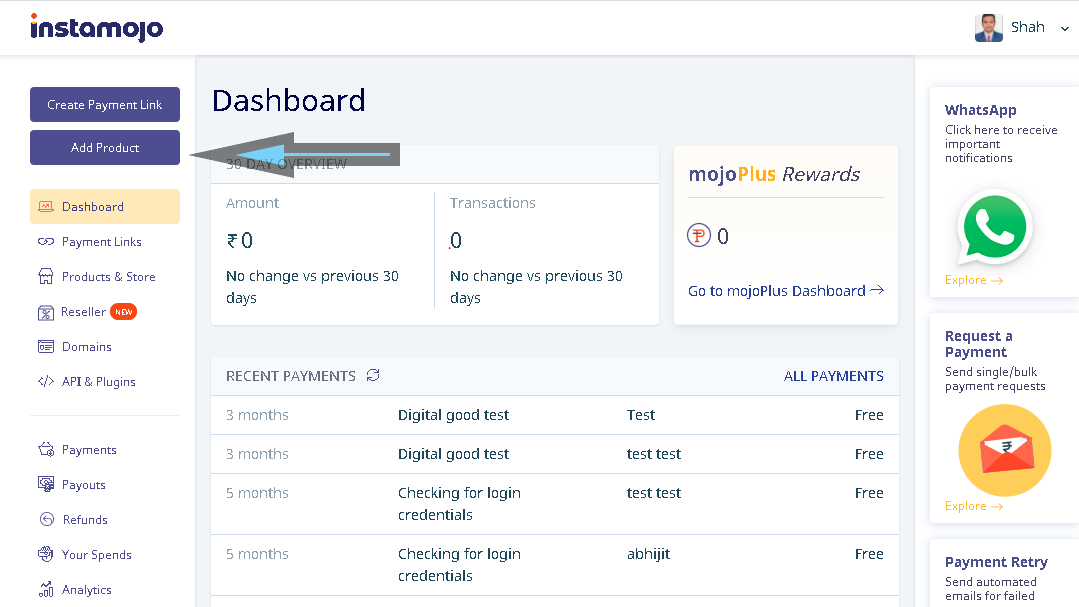 Step 2: You will see 4 tabs under the Add Product Page, you need to click on the Other tab.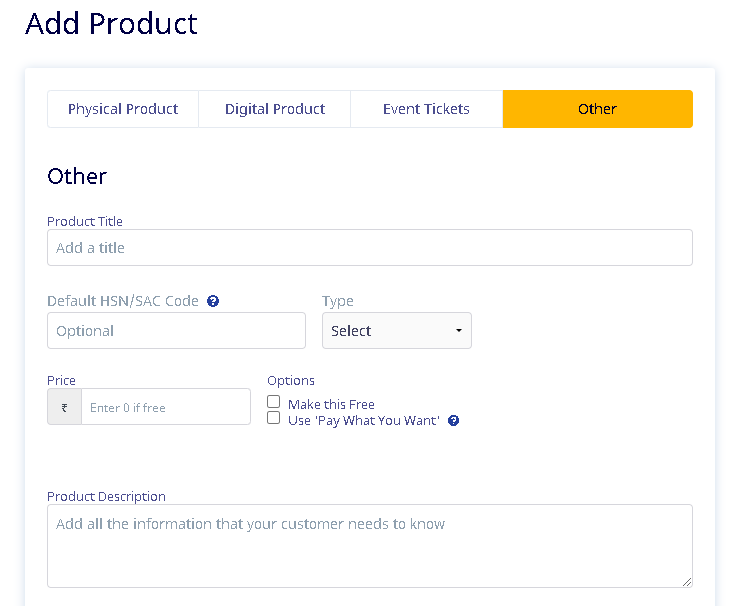 Step 3:
Fill in the details of the forms below:
Product Title: Add a name for your product here. It is advisable to keep it as short as possible.
Price: This is the base price of your product. In case you want to sell variants of the product (different models/versions/sizes/colours same product), you should read this article.
If you want to sell this for free, you can click on 'Make this free'.
Price also has other options, you can read more on that by clicking on the links below:
Product Description: A little description of the product you are selling. You can add all the information here and include headings and bold text - get to the details.
Formatting Options: If you want to format your description with headings, bold and italics text, links, etc - you can use the codes given below:
Product Category:
Click on the product category and you will get a drop-down as shown below. You can select the category of the product you are selling, from the list.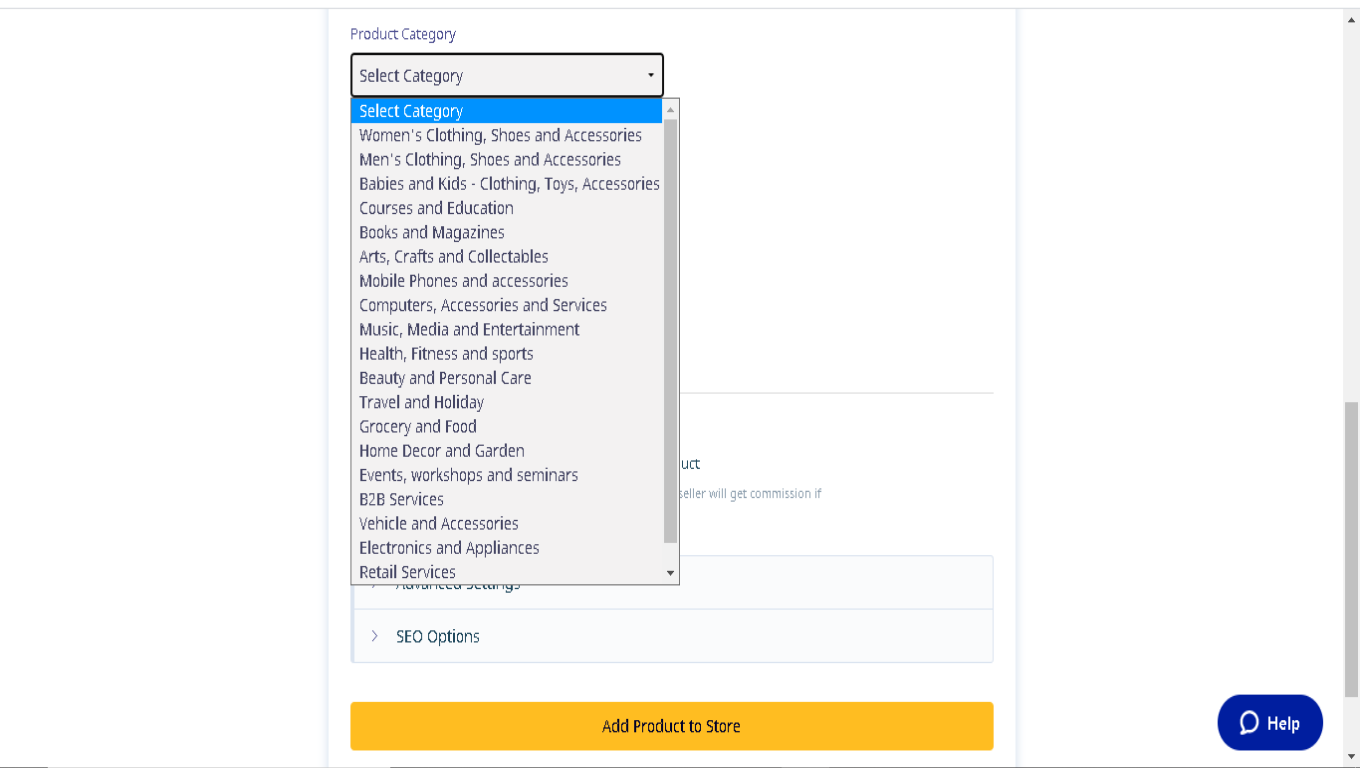 Upload a preview image: Upload a preview image for your product by clicking on 'Click to Select'.
Recommended size 312px x 224px.
Supported formats: PNG, JPEG, JPG.
Advanced Settings: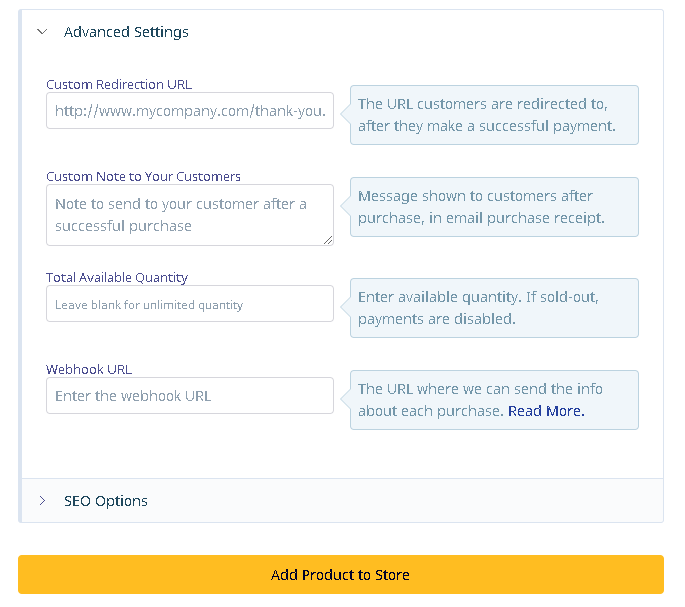 Custom Redirection URL is the URL customers are redirected to after they make a successful payment. If you have a landing page where you would like your customers to come to after they have made the payment, use this box to enter that page URL.
Custom Note to Your Customers shows a message to your customers in the email purchase receipt.
Limit Quantity to sets an upper limit to the number of products available with you that you can sell.
The webhook URL is the URL where we can send the info about each purchase to you.
SEO Options: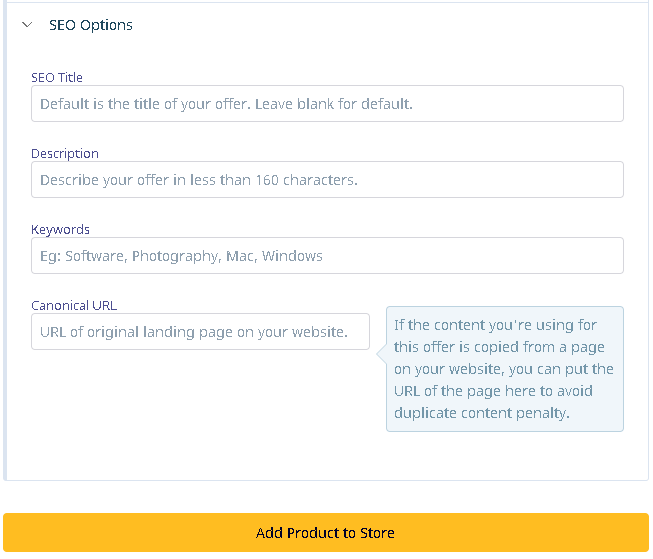 In case you want to control the way search engines handle this product, you can enter the settings here. Please read this article to learn more about
How to start an online store
on Instamojo.
Finally, click on Add Product to the Store.