How to create a refund case?
Requesting a refund on Instamojo is simple. Refer to the email confirmation that you received from Instamojo upon your successful purchase. Click on Report an issue, to raise a request for a refund.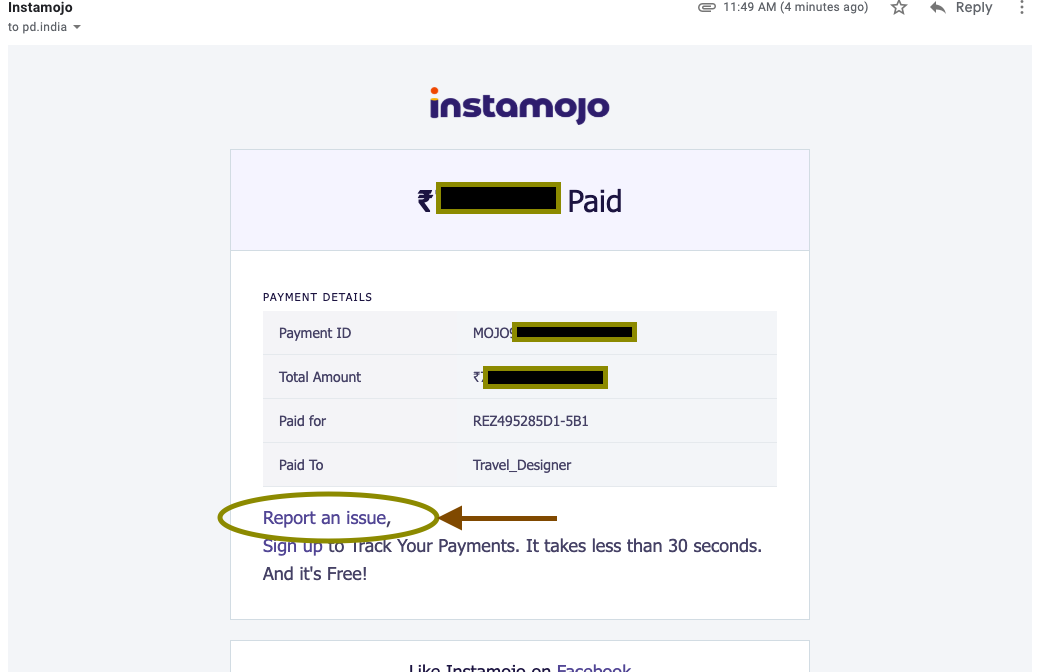 Once you create a case you can monitor the status of the same/add comments in your Instamojo buyer dashboard under the Resolution Center tab. 
You will receive an update from our disputes team in 24-48 hours and they shall ensure that your concerns are resolved.