How do I share my payment links with my customers?
Once you Create payment links, you can share the same with your customers from your Instamojo Dashboard:
Sharing existing payment links:
To share the existing payment links in your Instamojo account,
From Dashboard, click on "Payment links" and against the link you wish to share, click on "send".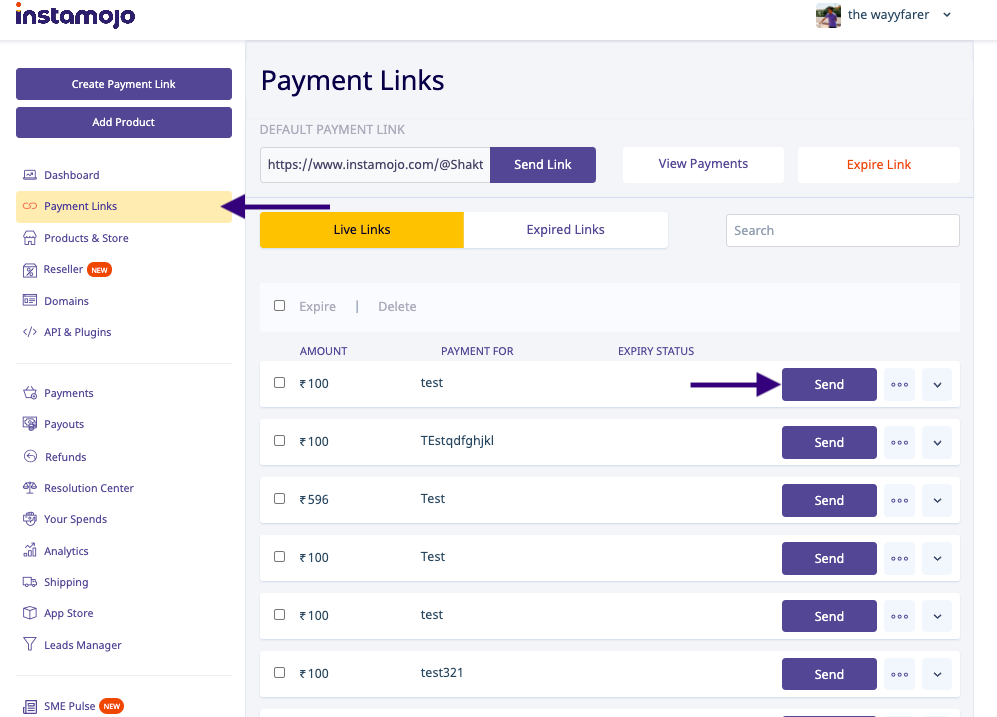 Once you click on send, you can share the link directly using various options such as Whatsapp/Email. You can also add the link as a button on your website or generate a QR code for the link that your customers can scan and pay using Instamojo: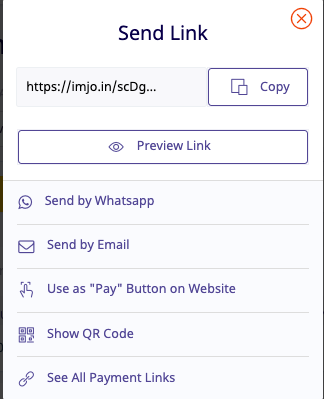 Sharing new payment links:
You can share the payment links as soon as you create the link too without going back to the Dashboard. Once you create a payment link, it will directly lead you to the "Share Payment Link" page: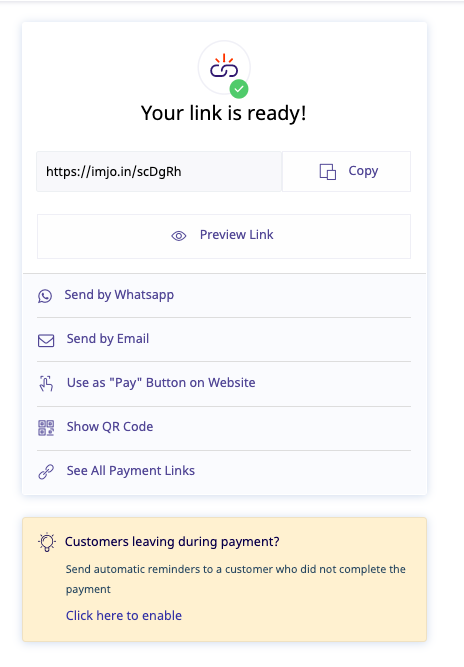 FAQs:
How to add the link as a button?
Once you click on the "Use as Pay button", it will redirect you to a page where you can find the HTML code and customization options: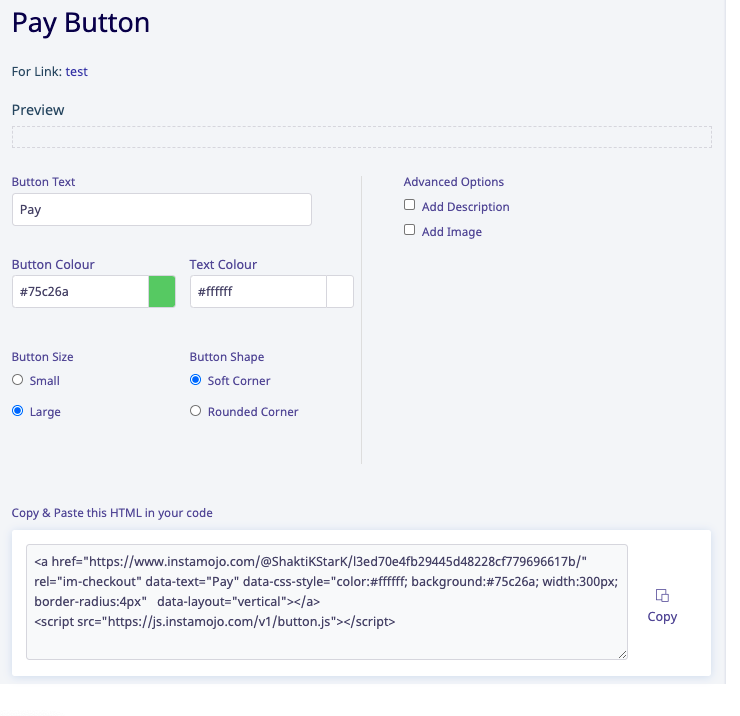 Can the customers scan the QR code using UPI apps?
The answer is no. The QR code is for the link URL. Customers can use any QR scanner app and scan the code and that will lead them to the payment link in their browser, where they can use any of the payment modes to continue with the payment.