You can disable your online store by following the steps below:
Login to Dashboard and click on the drop down next to your profile image. Now click on Settings.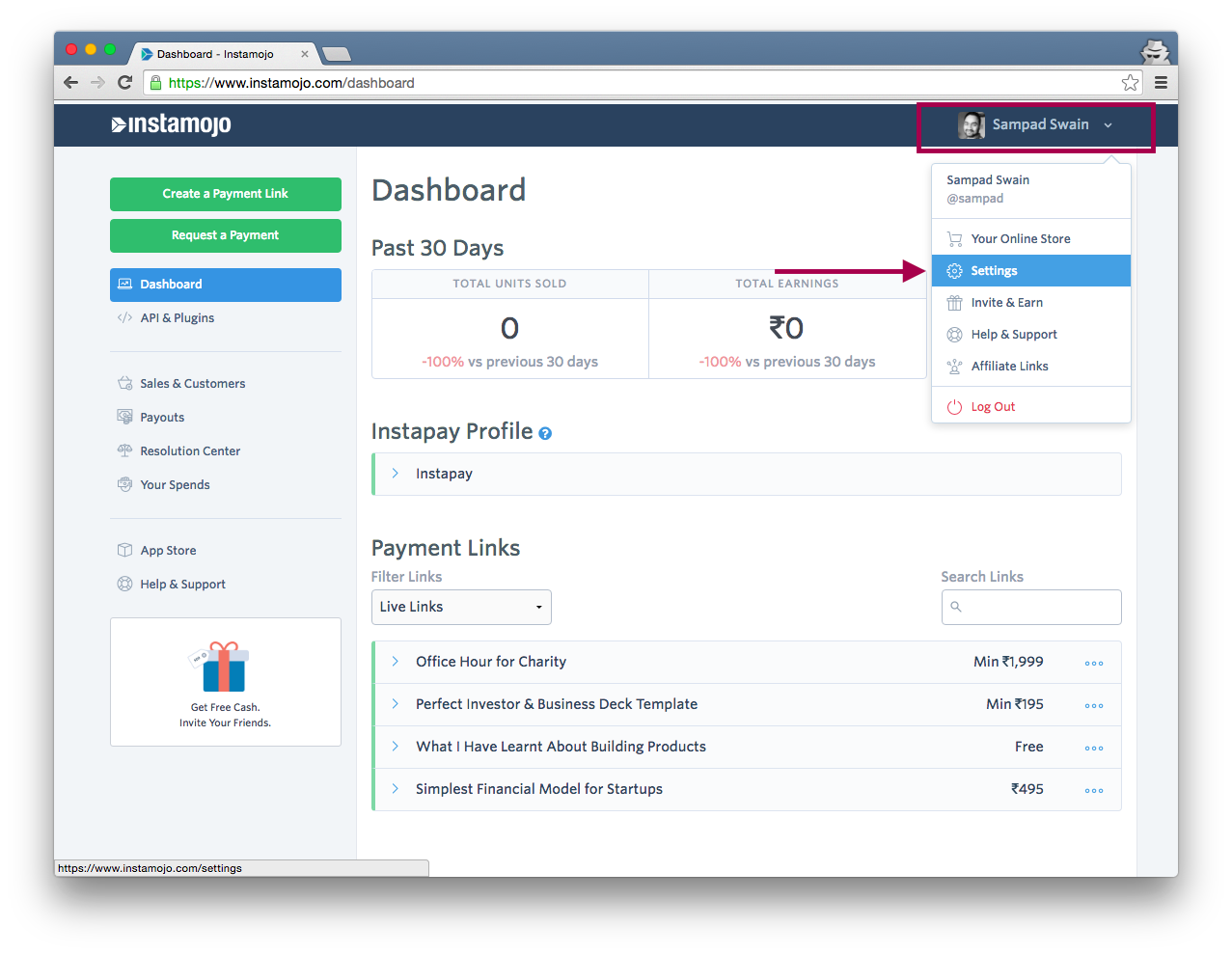 **
Store Settings:
**
This is where you can switch off your store. Just switch the button to "OFF" position and your online store will be disabled.
NOTE: Be rest assured that your payment links will work properly even if you disable online store.