At Instamojo, we believe in empowering small businesses and helping them discover a new audience to sell better and grow their business.
The Instamojo #Storeoftheday🔥 feature is designed to help your business reach a bigger audience. Every day, we feature an Instamojo seller on our social channels:
For #StoreOfTheDay examples, check these out:
Example on Facebook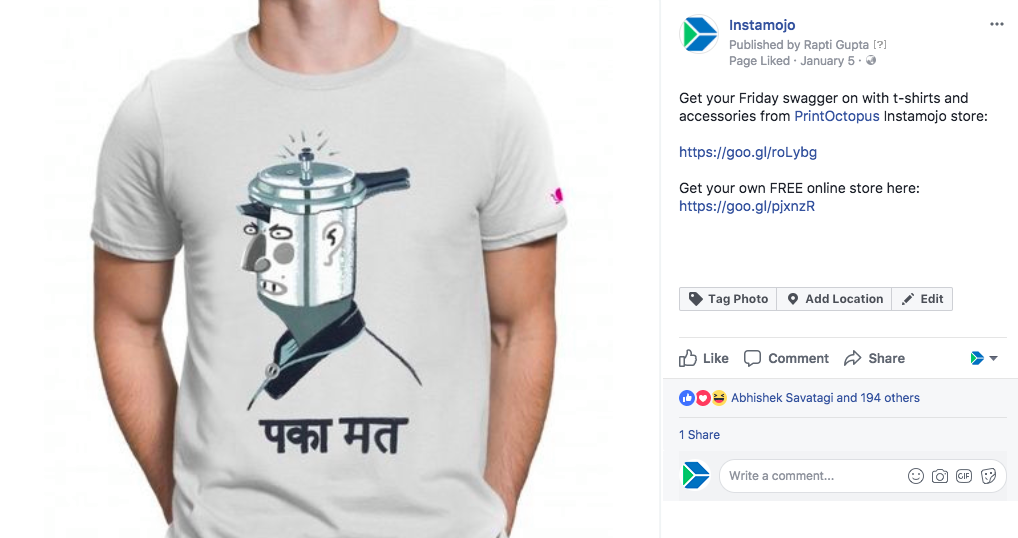 Example on Twitter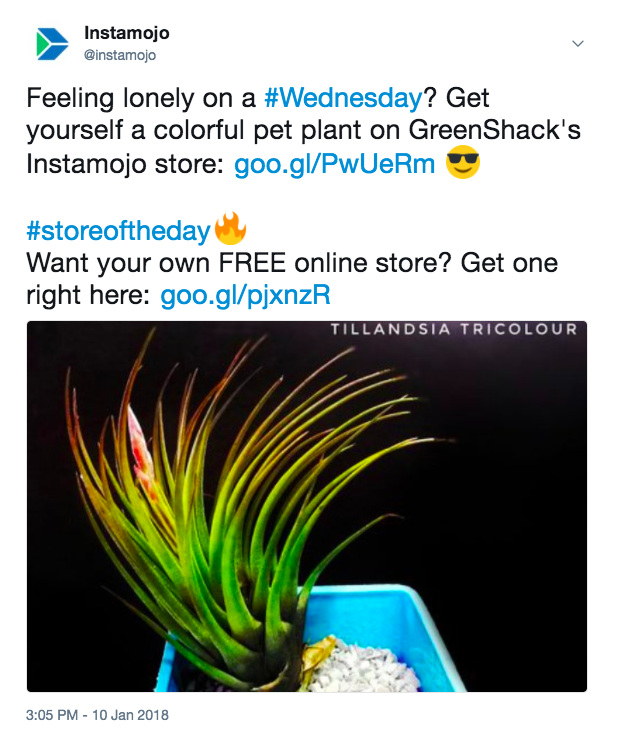 If you are looking to get featured on Instamojo's social channels, you need to:
Have an Instamojo account/store
Follow Instamojo on Facebook and Twitter
To promote your store on our social channels, we require you to FILL THIS FORM
Points to Keep In Mind:
Requests on getting featured would be on a First-Come-First-Serve basis.
2. This promotion exclusively runs on Instamojo social channels - Facebook and/or Twitter.
3. We keep your Store post forever on our Social Media channels for future discovery.
4. We optimize the timing of the post across channels to give maximum visibility to your store.
Please note that getting featured is subject to pre-approval and curation by Instamojo team.
For more queries, please email [rapti@instamojo.com]
Want to learn more about Instamojo Stores?