You can now collect payments on Instamojo with NEFT.
Just head to your dashboard and click on payment settings: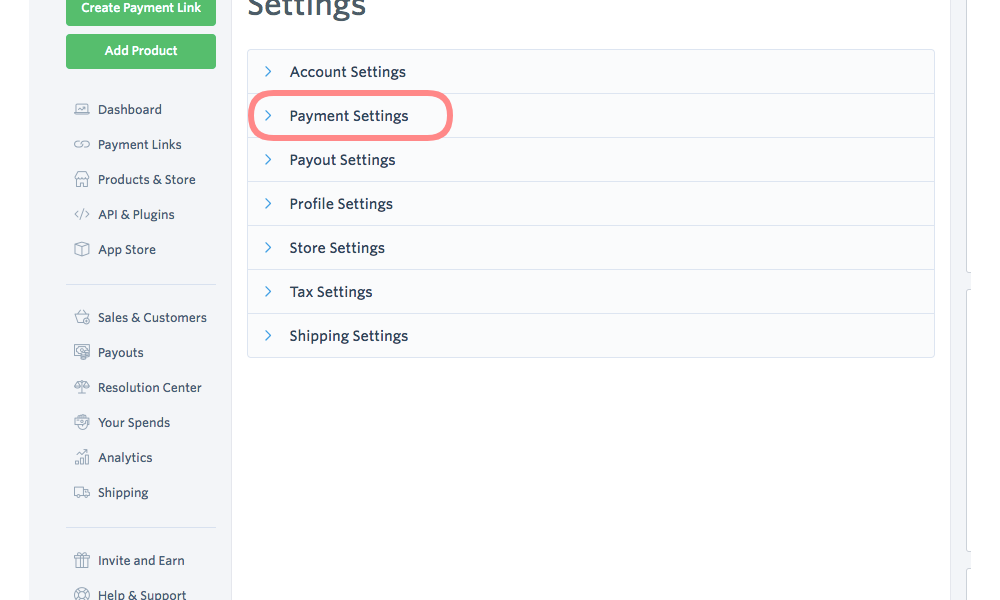 You will see the NEFT/Direct Bank Transfer option under your payment settings. Switch it on by clicking on the toggle: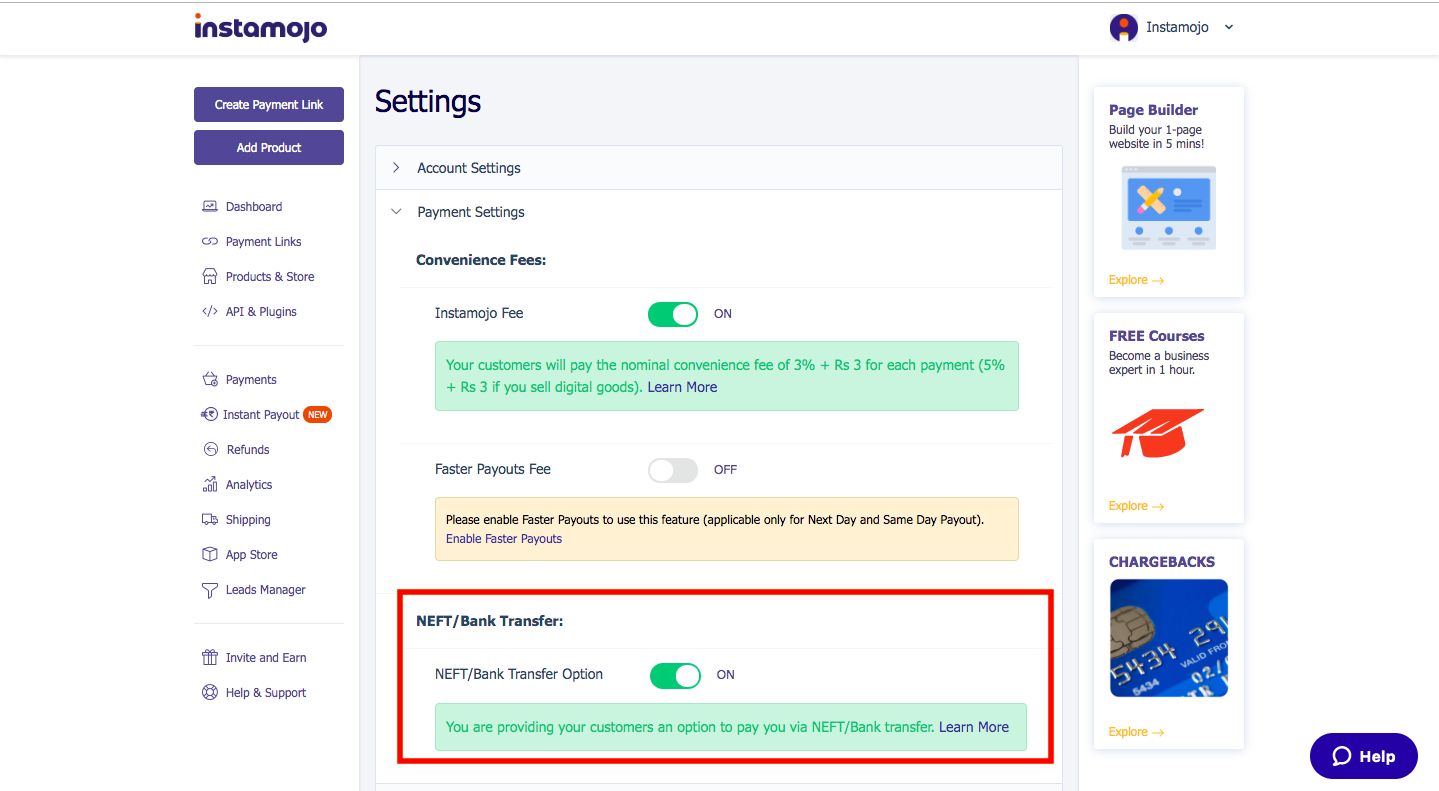 NEFT payment option will now appear on your payment form: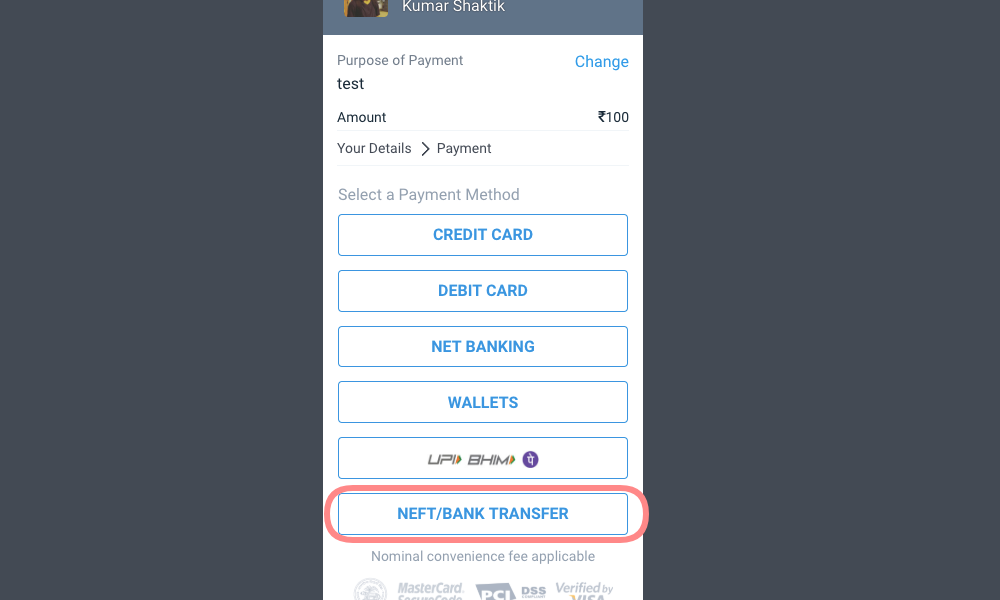 Instamojo NEFT works on a Virtual Account Number: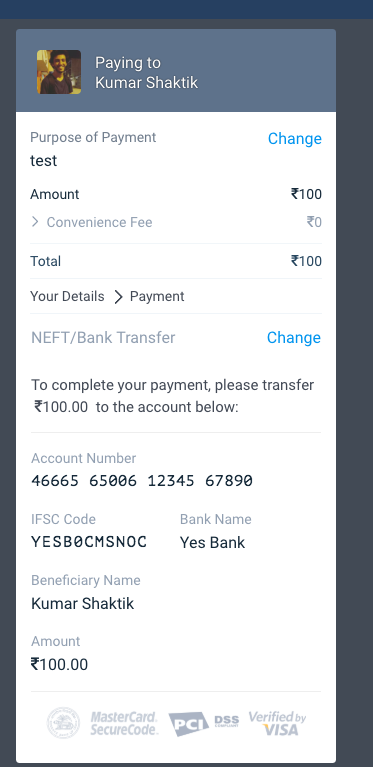 The customer can then add you as a beneficiary and pay you with Instamojo NEFT. See how Instamojo NEFT payments work in this video:
https://www.youtube.com/embed/r5W3NQeuKRQ
You can see all your NEFT payments and reconcile them on your Instamojo dashboard: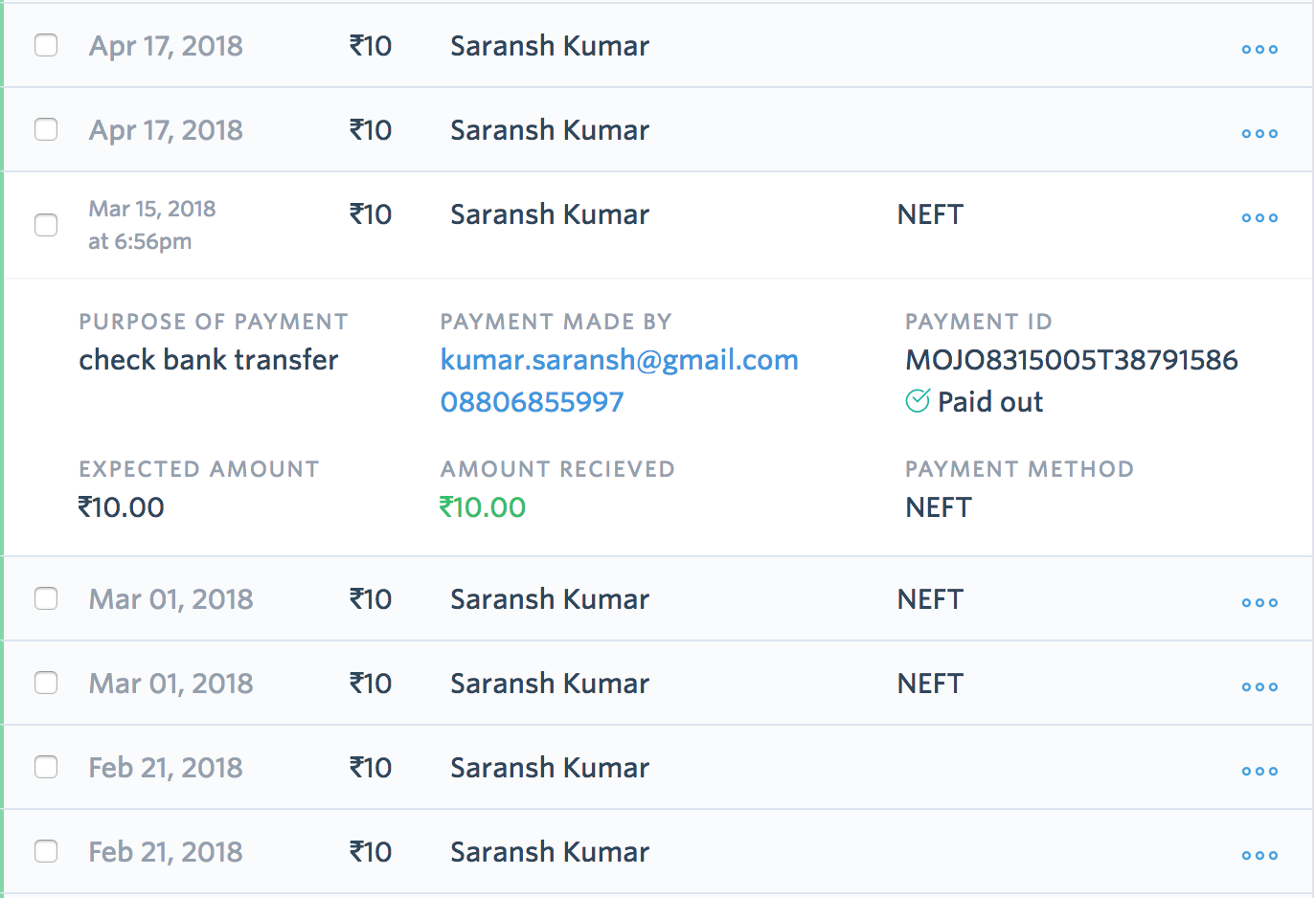 Note: Instamojo NEFT is FREE of cost to your business. Instamojo does not levy fees on the NEFT payment option.