Payout TAT
As you might have read in the article Payouts: When and How, the standard Instamojo payout schedule is T+3 working days, that is, for every payment you collect through Instamojo, the money(after deducting the transaction fee/convenience fee) is automatically transferred to your bank account registered with us, on the 3rd business day post the transaction date.
Now, we understand that this schedule impacts the cash flow for some of our merchants. Hence, we at Instamojo have come up with a couple of Faster Payout options for you to get the amount faster to your bank account.
We are working with various banking and lending partners to enable our merchants to receive faster payouts. Hence, we have introduced 3 new payout features:
Same-Day Payout -
Receive payouts the same day your customers make payments, except

on

bank holidays.

An additional fee of 0.50% + GST
Next-Day Payout -
Receive payout the next business day after a customer makes a payment.

An additional fee of 0.25% + GST
Instant Payout
Receive payout as soon as a customer makes a payment, even on bank holidays.
An additional fee of 1% + GST
How to enable it?
You can simply choose the payout plan you prefer from your Instamojo Dashboard. Please follow the below-mentioned steps:
Step 1: Go to your Instamojo Dashboard and click on 'Settings'.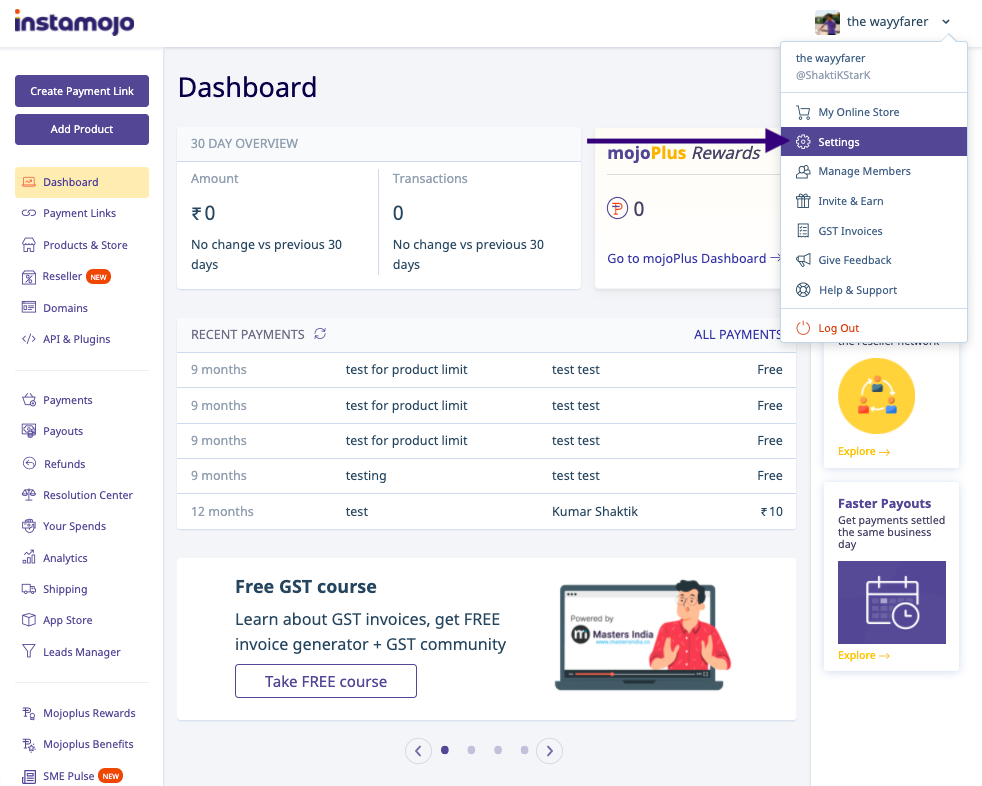 Step 2: Go to 'Payout Settings'.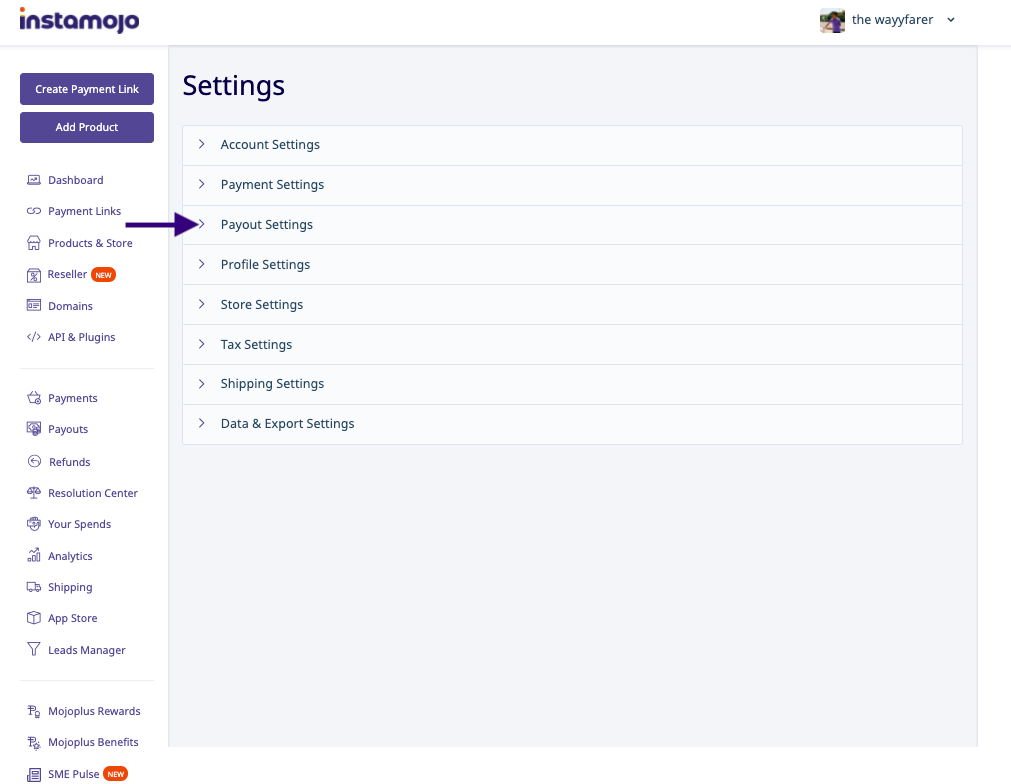 Step 3: Scroll down to 'Faster Payout Options' and activate the plan you prefer.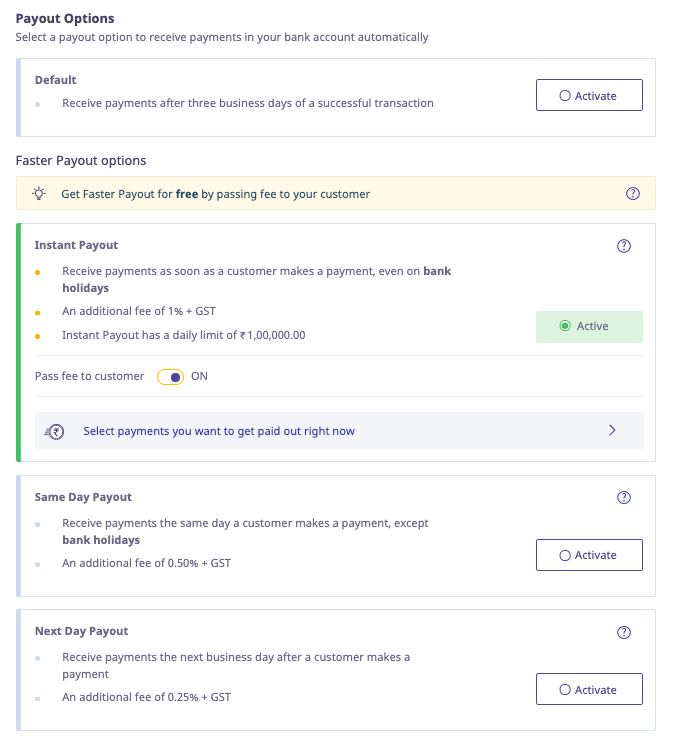 FAQs
What are the eligibility criteria for faster payouts?
The faster payout features will appear in your Instamojo Dashboard only if your Instamojo account is eligible for the same. The eligibility depends on multiple factors, including your transaction history and dispute rates.