The standard Instamojo payout schedule is T+3 working days, that is, for every payment made through Instamojo, the money is automatically transferred to the merchant's bank on the 3rd business day post the transaction date. We understand that this schedule impacts the cash flow for some of our merchants.
We are working with various banking and lending partners to enable such merchants to receive faster payouts. Hence, we have introduced 3 new payout features:
Same Day Payout(additional fee starting from 0.5%)
Next Day Payout(additional fee of 0.25%)
Instant Payout(additional fee of 1%)
You will be able to find these options in your Dashboard, as shown below: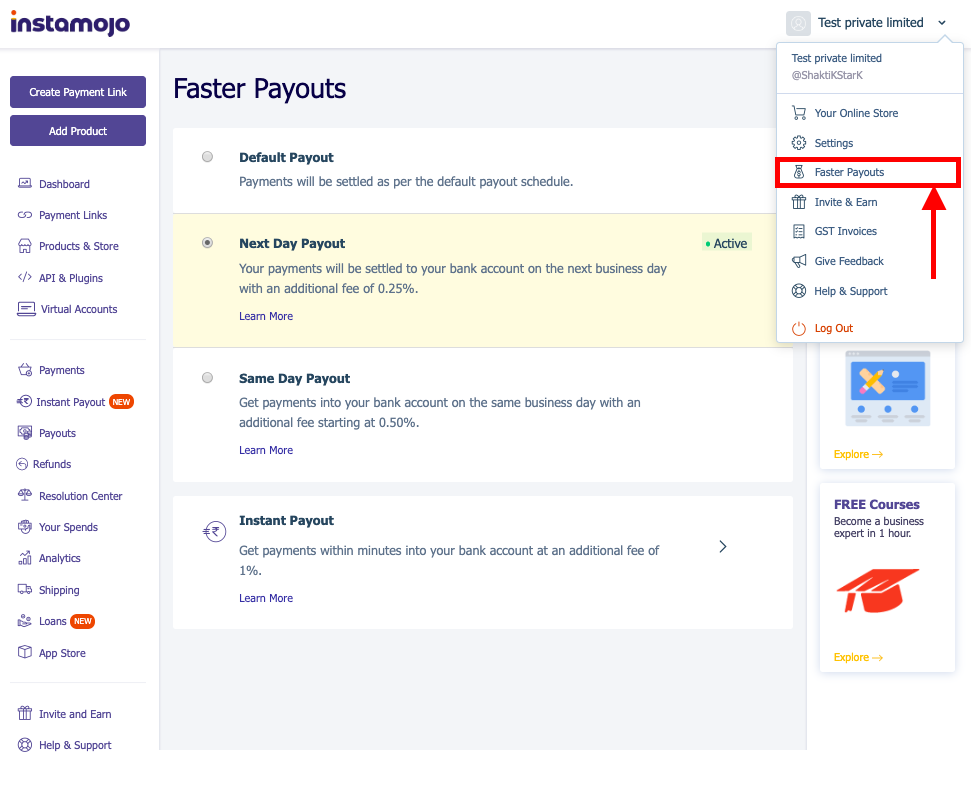 Note: These payout features will appear in your Instamojo account, based on certain parameters, including your transaction history and dispute rates.
If NDP is enabled for your account, you can subscribe via the App Store at https://www.instamojo.com/apps .
If Instant Payout is enabled for your account, you will see a new section on the left-hand sidebar under Sales and Customers, as shown below: