The Payouts Dashboard provides access to past payouts. Payouts are transactions where Instamojo has paid out the amount earned by the merchant through sales via Instamojo.
Note: You must be logged in to access the Payouts Dashboard ( https://www.instamojo.com/payouts )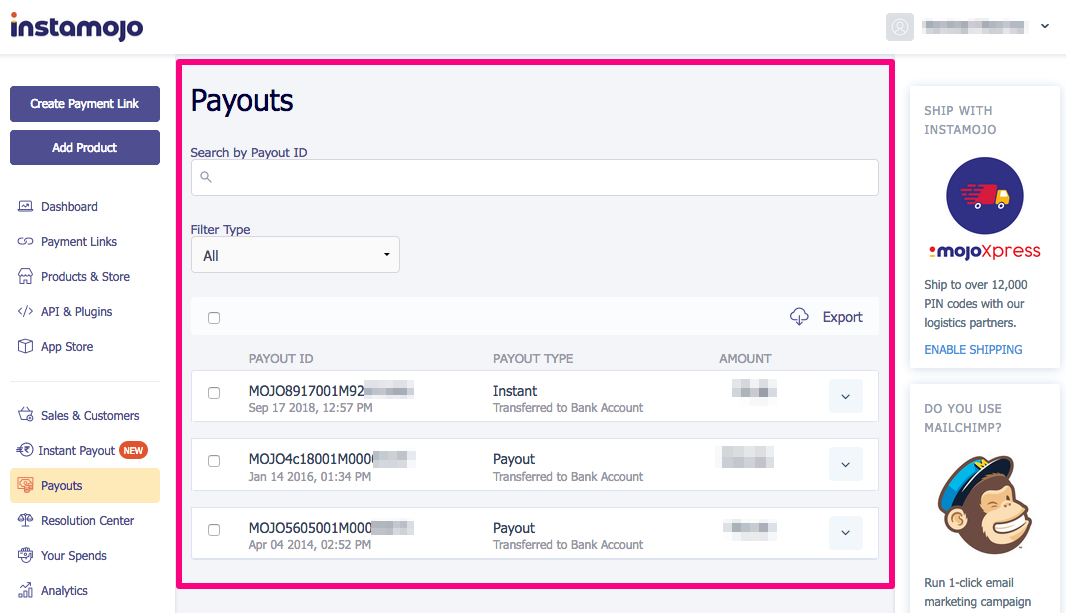 The Payouts Dashboard shows the Payout ID, the kind of payout, and the amount that was paid out.
Types of payouts:
Payout

Standard Payout, T+3 schedule.
Next Day Payout, T+1 schedule.

Instant Payout
Settlement
Filter and Export: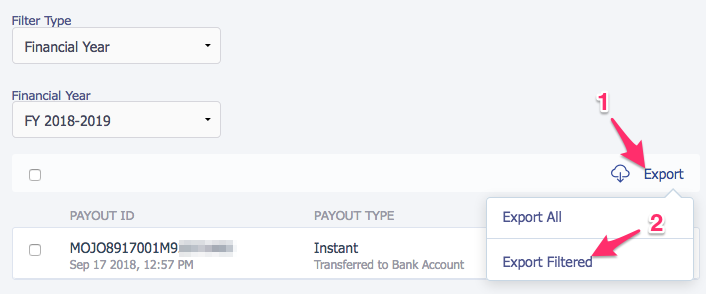 You can filter displayed payouts by Payout ID, date, financial year or type of payout to narrow down the list (1)
You can export a CSV (Comma Separated Values) format file of the payouts by clicking on the Export button (2). If any filters are applied, you can choose to export only the filtered items or the entire payouts history.
Payout Details: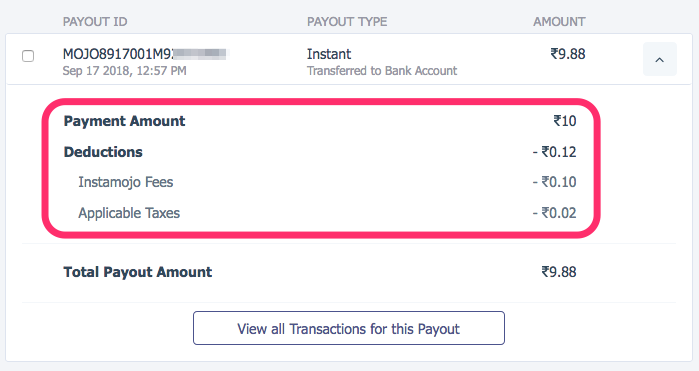 Click on a Payment ID to show the details for the payout, which includes the detailed breakdown of fees and taxes that were deducted from the payout.
Click on "View all Transactions for this Payout" to view every transaction that was included in the final payout amount.
Payout Transaction Details:

Reconcile Buyer Details:
If you need to reconcile buyer details related to a payout, click on Export Sales at https://www.instamojo.com/payments and use the Payment ID as the key to reconcile records with the exported Payouts details.
GST Invoices: