Managing your eCommerce store products can be too much to handle, especially if you have numerous products uploaded in your online store. We at Instamojo have tried to make it as easier as possible. All you have to do is log in to your Instamojo dashboard, and on the left side panel, Go to> Online Store> Products> All Products.
This will lead you to the following page: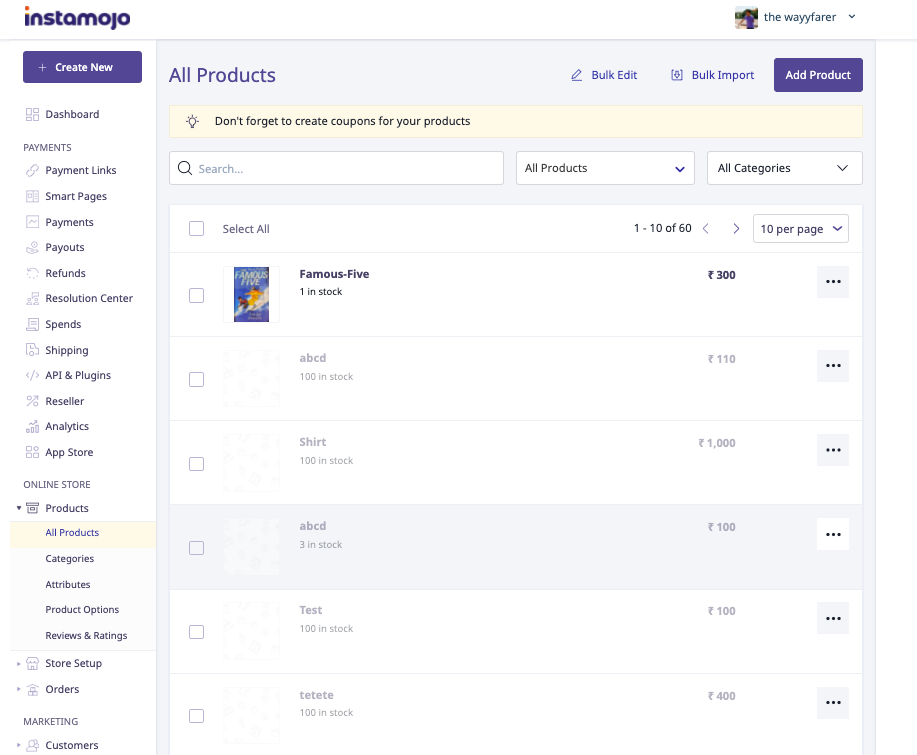 If you wish to open a particular product that you had created, you can search for products by typing in the product name.
You can also filter out the products in the list, by using any of the given filters: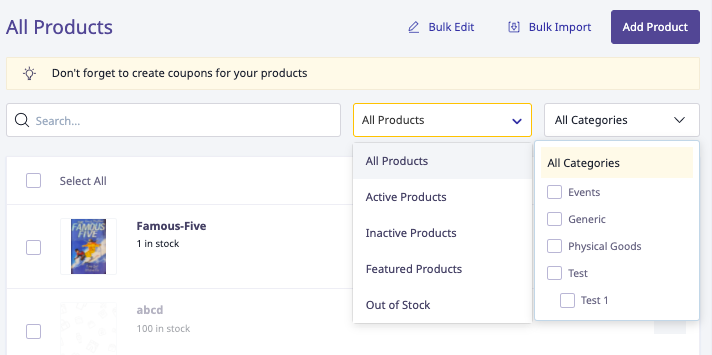 You can also edit products individually, by clicking on the product from the list, which will lead you to the "Edit Product" page.
Additionally, you can also perform a few actions on any particular product, simply by clicking on the 3 dots next to the product, and selecting any action from the drop-down: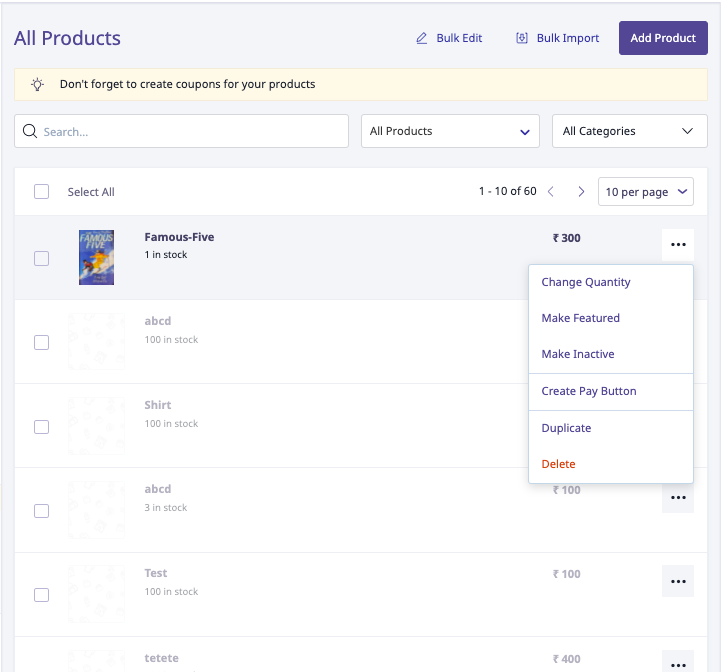 Read our blog about how to add products on eCommerce store details guide.
Paid features:
If you are on a paid online store plan, you will also have access to 2 additional features such as bulk editing or importing products in bulk from your system. you can refer here to see all our available online store plans.
We hope this article was informative. Do write to us at support@instamojo.com for any feedback or queries regarding this feature.