With Customise home features you can display Testimonials, Latest Products, Featured Products, and Categories on your Store Home Page.
In order to show Testimonials, Latest, and featured products on your store website you need to enable the same in your Dashboard.
From the left panel in your dashboard -> Online store -> Store Settings -> Edit Theme -> Customize home
✓ on show, testimonials will allow you to display testimonials on your store. Similarly for Latest products, Featured Products and Categories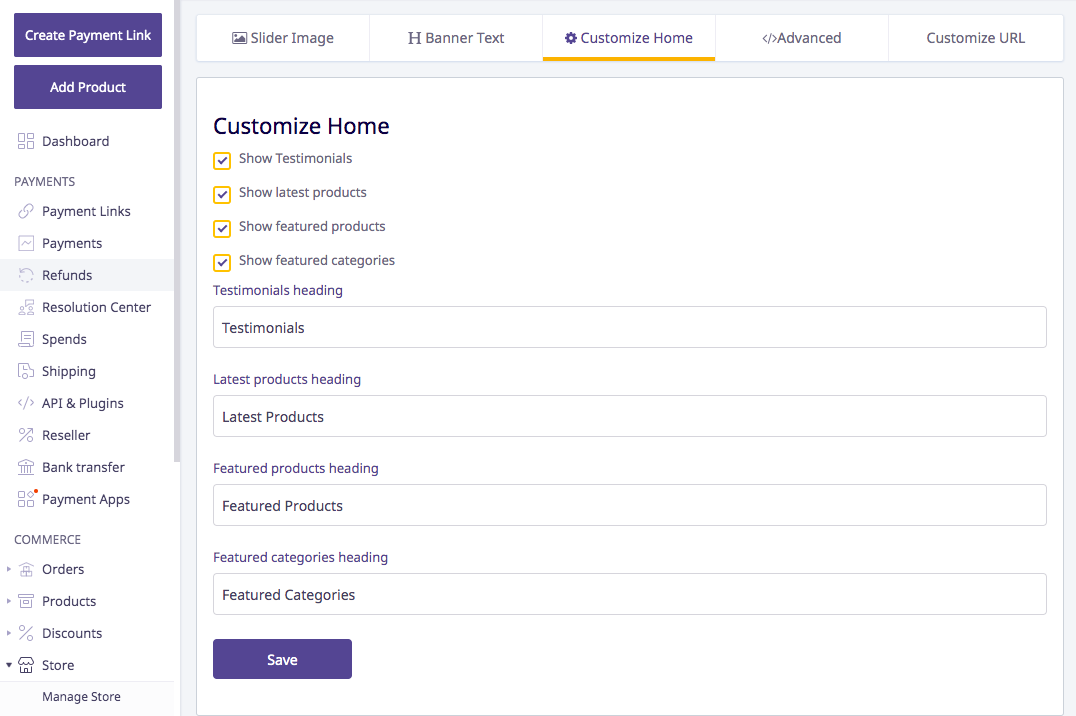 Save
Here's how Latest and features Products can be listed on the store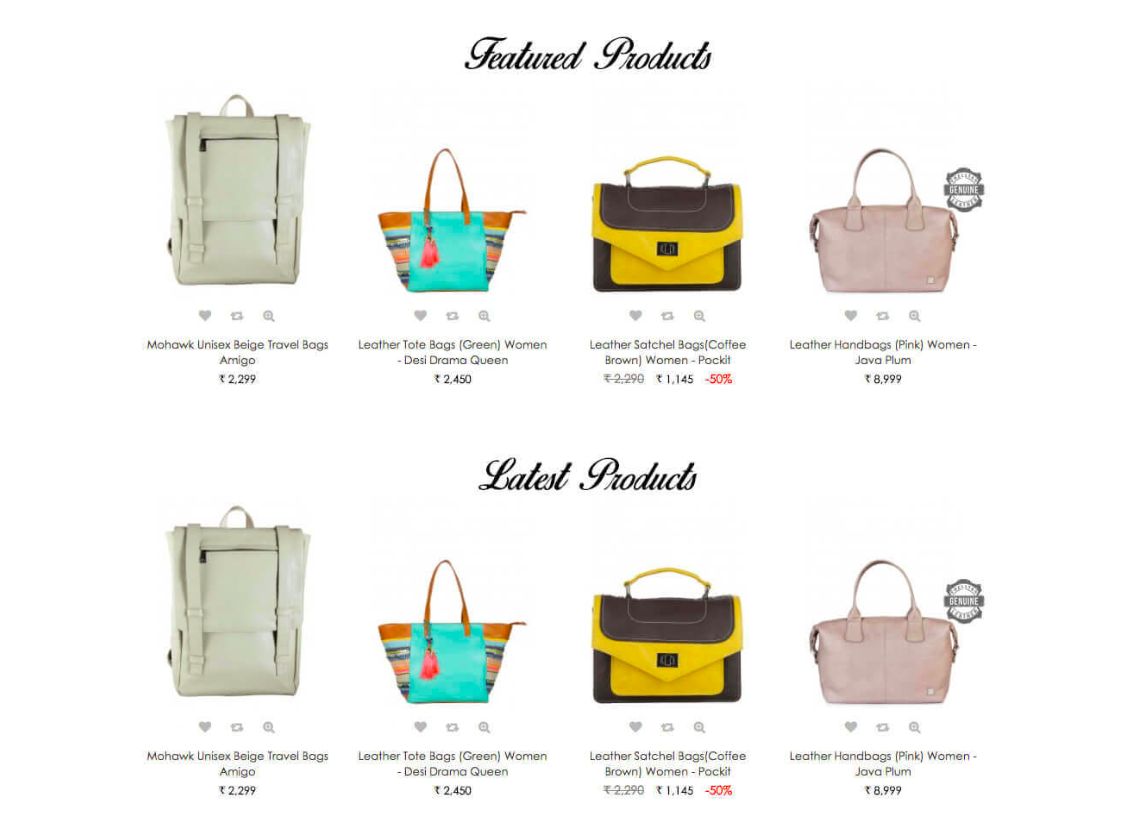 Create Headings
You can provide Unique names to the Testimonials and Products
For example, you can change the testimonials heading to Customer Testimonials
Similarly you can customize the Latest products heading, Featured products heading, and featured categories heading.