Managing store orders can be a tiring process. We have tried and simplified it for you as we best could.
Here's how you can Manage your Orders all in one place in your dashboard:
From the left panel in your dashboard select Online store -> Orders -> All Orders
All your product-related Orders are listed under the Orders section.
You can filter your Orders by Order ID, buyer details, order status, and order payment status: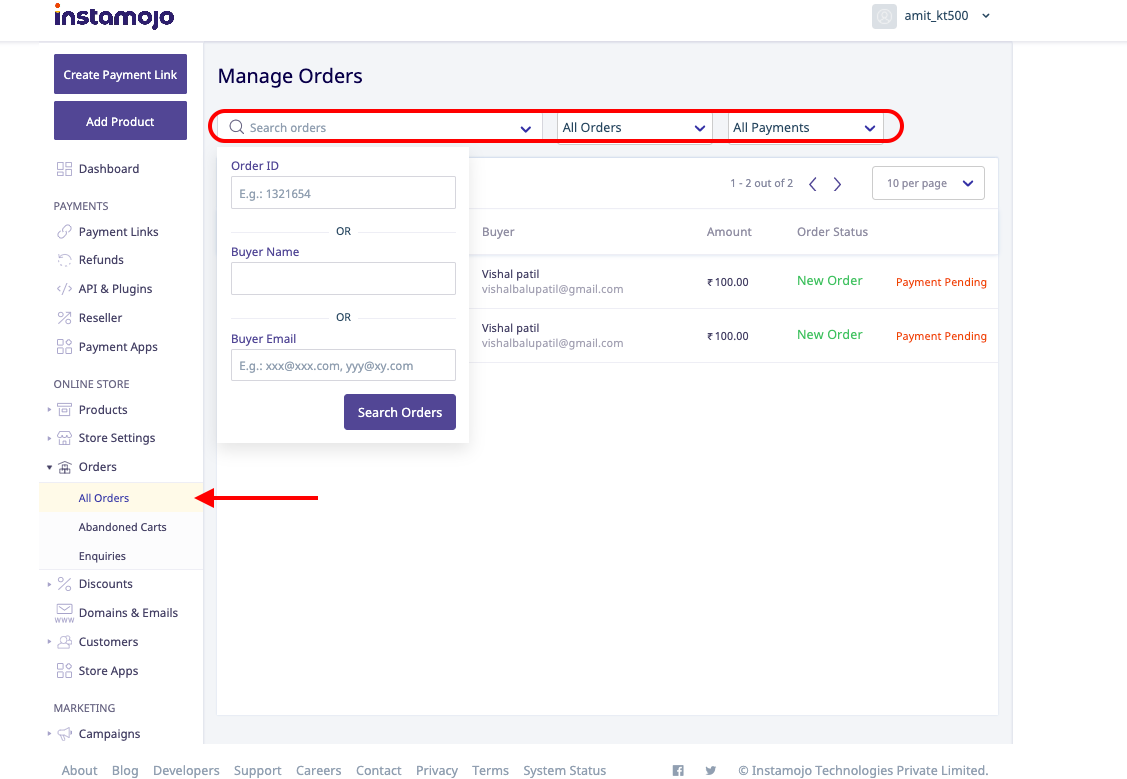 Order ID: Order ID is a numeric ID of the product
Order status: Status of the product could be processing, dispatched, completed, etc
Order Type: Order type by archived and Unarchived.
Payment status: Payment status could be pending, received, failed, or refunded.
You can export the order details from the same page, by selecting the entries from the list: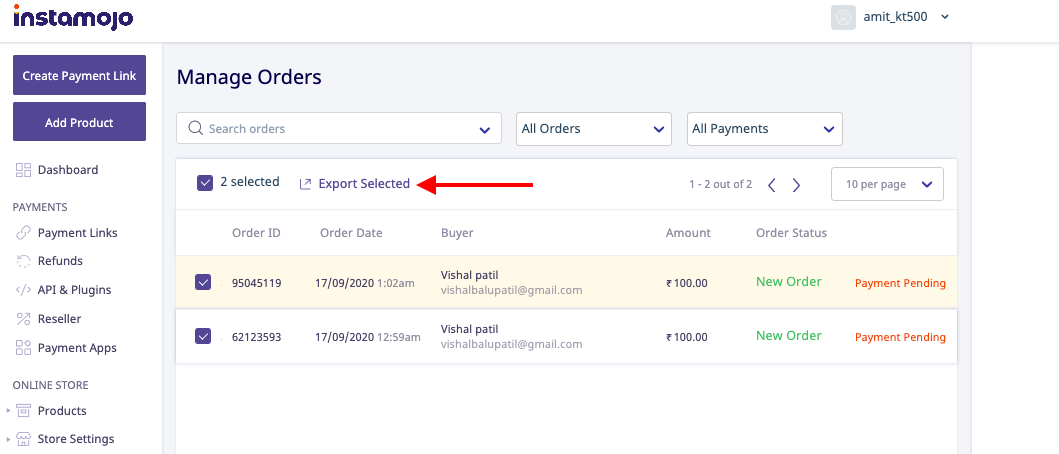 Here's how you can cancel your customer's Orders from your Dashboard
Click on the Order ID to view the details of the order/cancel the order: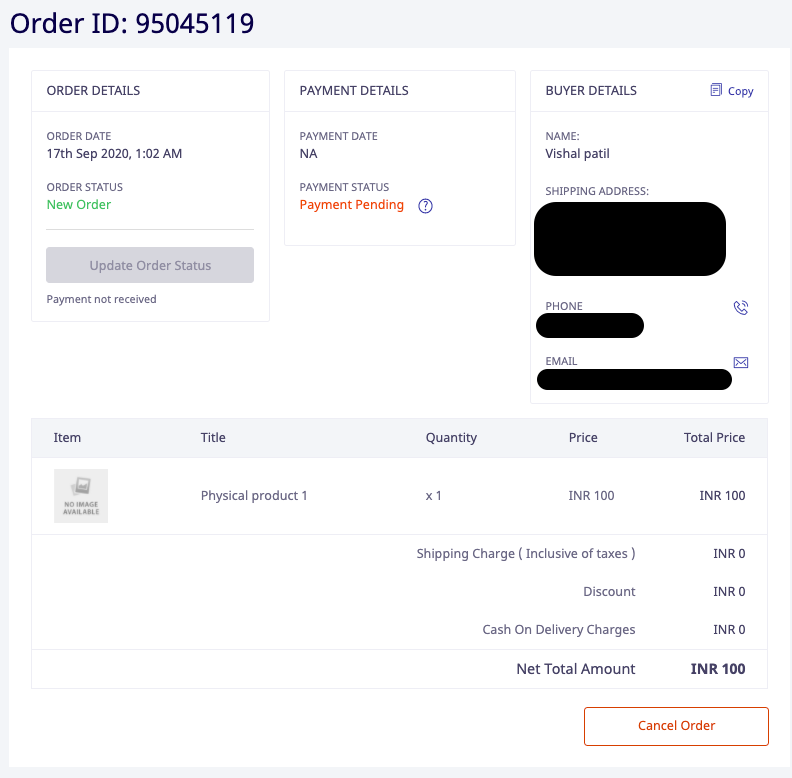 Click on Cancel Order to Cancel the customer's Order. An email will be sent to your customers notifying them that the Order has been canceled by you.
Note: Shipping status will not be updated in your dashboard if shipping is done Via a different vendor.