Product Options
This is to deal with the product options and the product option values that you would want to provide your customers additionally for the product which they want to buy. The Product options will be shown to your customers on the Products page
Here's how you can add Product Options
From the left Panel in your dashboard select Online store -> Products -> Product options -> Add option

Enter the following details to Create a Product Option
Name: Mention your product option.
Type: How would you like your customers to choose the product options. For example select an option by tick marking a checkbox, or by selecting radio buttons or by entering a text, etc.
Sort order: Position of the product option. Save
Since the product option and product option value are co-dependent, you must add the product option value after adding the product option.

You can Edit, Delete and Bulk add the Product Options

Edit the Product link -> Click on Edit to add your Product options to the Product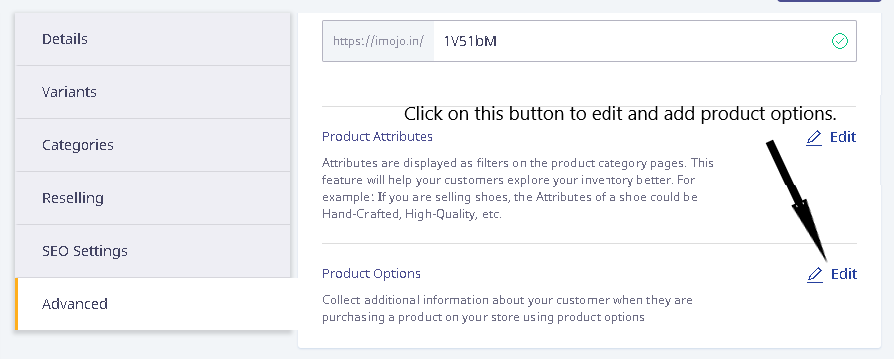 Once you click on Edit, you are taken to the Product options page as shown below, click on the Add Product Option button.

Tick mark on the Chargeable Option and add the respective charges for the Product Option