Setting up an online store at Instamojo is quick, easy, and does not require any developer or IT assistance.
If you new to Instamojo Platform complete your account registration here https://www.instamojo.com/accounts/register/
Post account registration you can signup for the Online Store by clicking upon Free Online Store option ( If You choose to Setup Payments first Read the article below )

Here is your step by step guide to complete the Store Onboarding Process.
Step 1: Add a name to your Store.

Step 2: Link your business Social Profiles with Instamojo

Step 3: Choose What type of Products you wish to sell

Step 4: Choose the Category of your business

Step 5: Customize your store by choosing a theme for your store. The selected theme will be set as the default theme for your Store. You can change this later.

Sample Preview of a theme

Step 6: Create your store URL

Your online store onboarding process is completed now. Clicking upon View my online store will take you to your Online store

Click on the Dashboard Option to View your Dashboard.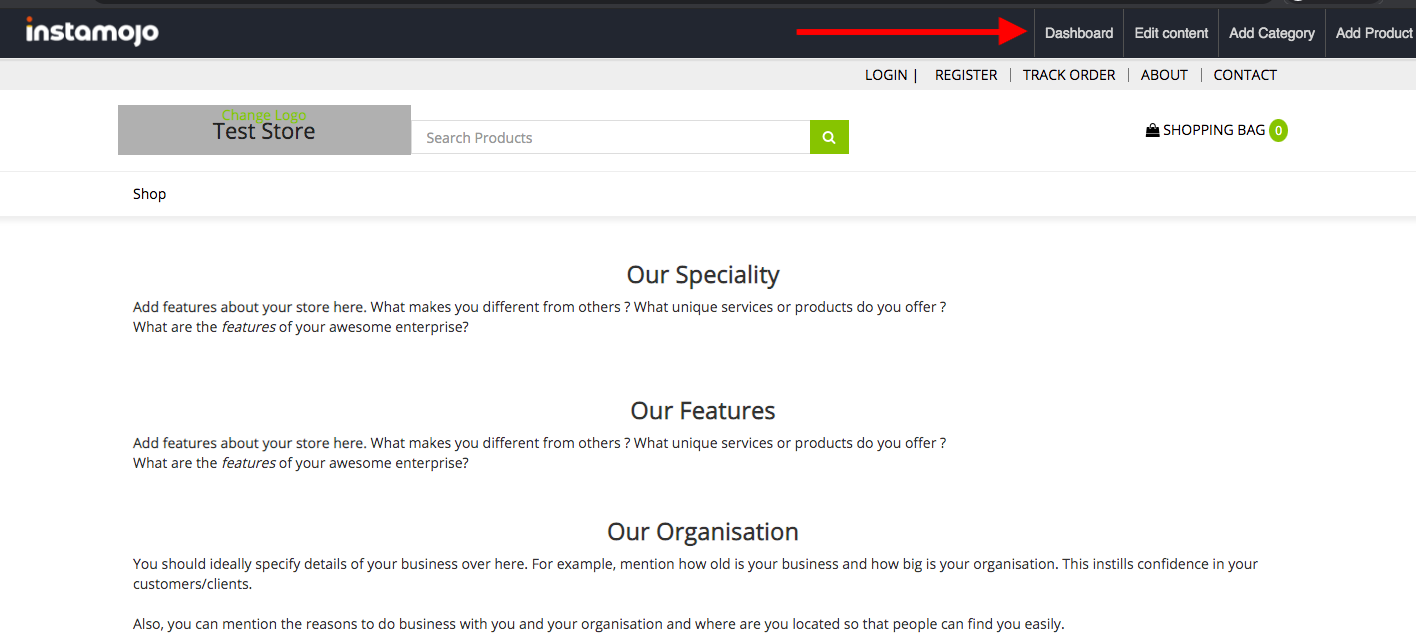 Here is your Dashboard

If you choose to set up Payments first click on Payments option to complete your payments Onboarding first and later set up your online store.
Complete the account registration on Instamojo.com https://www.instamojo.com/accounts/register/
Choose Payments Option

Set up your default Payment link username

Enter your Business Type Details

Enter your Business Details

Enter your Pan Details

Enter your Bank Account Details
 
Click on Accept Terms & Create Account You will see the Payments Onboarding confirmation page as shown in the below screenshot

Click on Go to Dashboard you will see Create Online Store option from the left panel in your dashboard

Clicking upon Create Online Store will take you to Step 1: Add a name to your Store as shown in the article above. Follow the step by step guide as mentioned at the beginning of this article to Setup your Online Store.