What is a Payment Button?
A product link can be converted into a payment button, which can be placed on a blog or any other external website so that customers can directly click on it and make payments on your webpage without getting redirected to Instamojo
How to create a payment button for a link?
Once you have created a product, go to Manage products and edit the product link for which you would want to create a Pay button.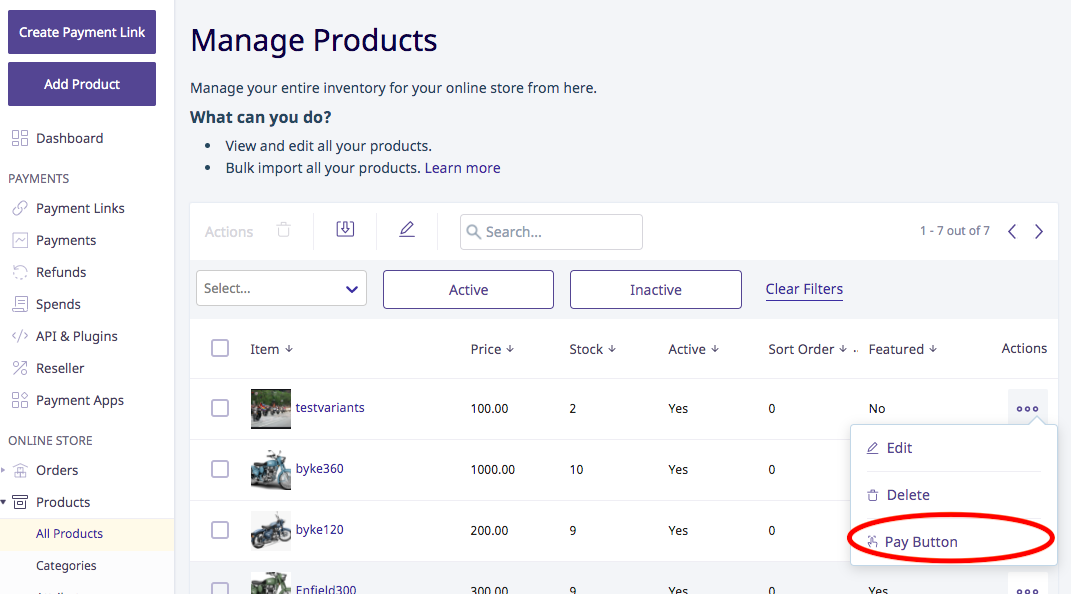 You can customize the Pay button colour, text colour, shape and size.
You will get an HTML code snippet that you can copy and paste into your website or blog.
Remote Checkout: This allows you to load the Instamojo payment link on your website so the payment can take place there itself.