Now create a page to showcase your business, profile, portfolio, service or product.Instamojo smart pages come with in-built payments, themes, and features that allow you to make a lasting impression on your customers.
Build mobile optimised pages for your business without coding!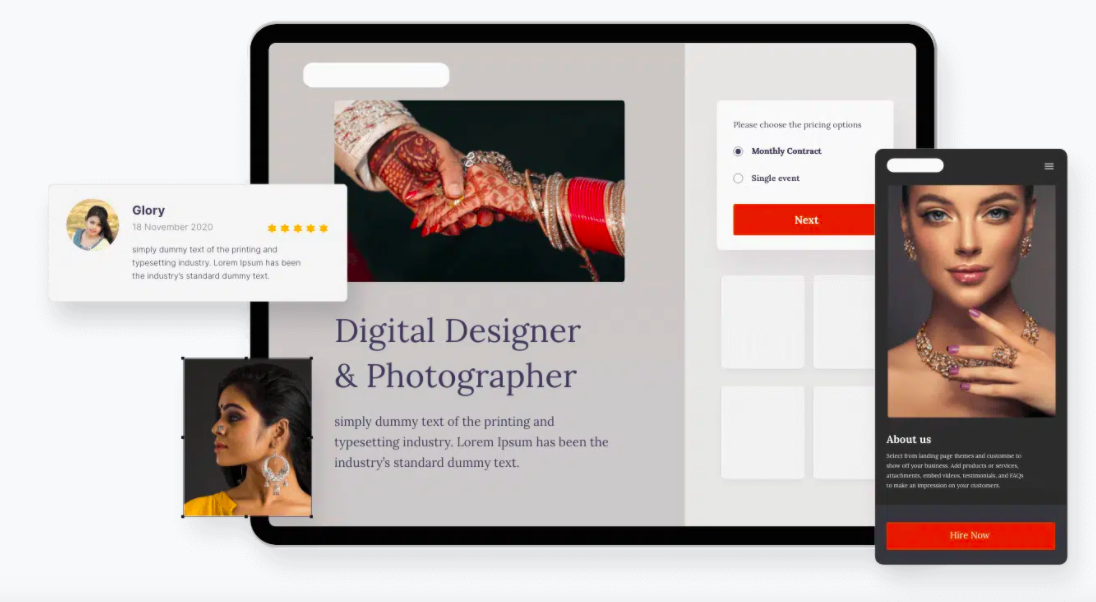 Use smart pages to make your business stand out
Choose the perfect theme for your landing page . You can also pick dark or light modes.
Build trust with customer images, videos, testimonials.
Answer all customer questions with an FAQ section
Personalise your URL through easy customisation
Add your profile to promote your page effectively
Personalise experience with a "Thank You" page
Promote your products using discount codes
Collect customer information to serve them better
Smart pages come with integrated payments
Let customers pay you with 100+ payment modes
Safe, PCI-DSS payments with a 99% success rate
Flat pricing of 5% + ₹3 on successful transactions
Is Instamojo Smart Pages a free landing page builder?
Yes! With Instamojo Smart Pages, you can build a landing page for free. You only pay a transaction fee when someone makes a purchase on your page.
The transaction fee is 5%+3.

You can choose to pass the fee on to your customer with Instamojo
convenience fee.
Do I need a domain to create smart pages?
You don't need a domain to create a smart page.
How many pricing options can I add in one smart page?
You can add upto 3 pricing options. You can limit the number of payments, allow customers to edit ,allow customers to choose quantities and more!
How many smart pages can I create?
There is no limit on the number of pages you can create.