Google Analytics is a great tool to track visitors on your page , run ads and more.
You can now use google analytics on Smart pages using the google tag manager
If you are on the older version of Google Analytics Tag Manager (GA3), you can find your tracking ID as shown in the screenshot
1. Go to the admin section in google analytics
2. Click on tracking code . You should see your tracking ID Starting with UA - XXXXXXXX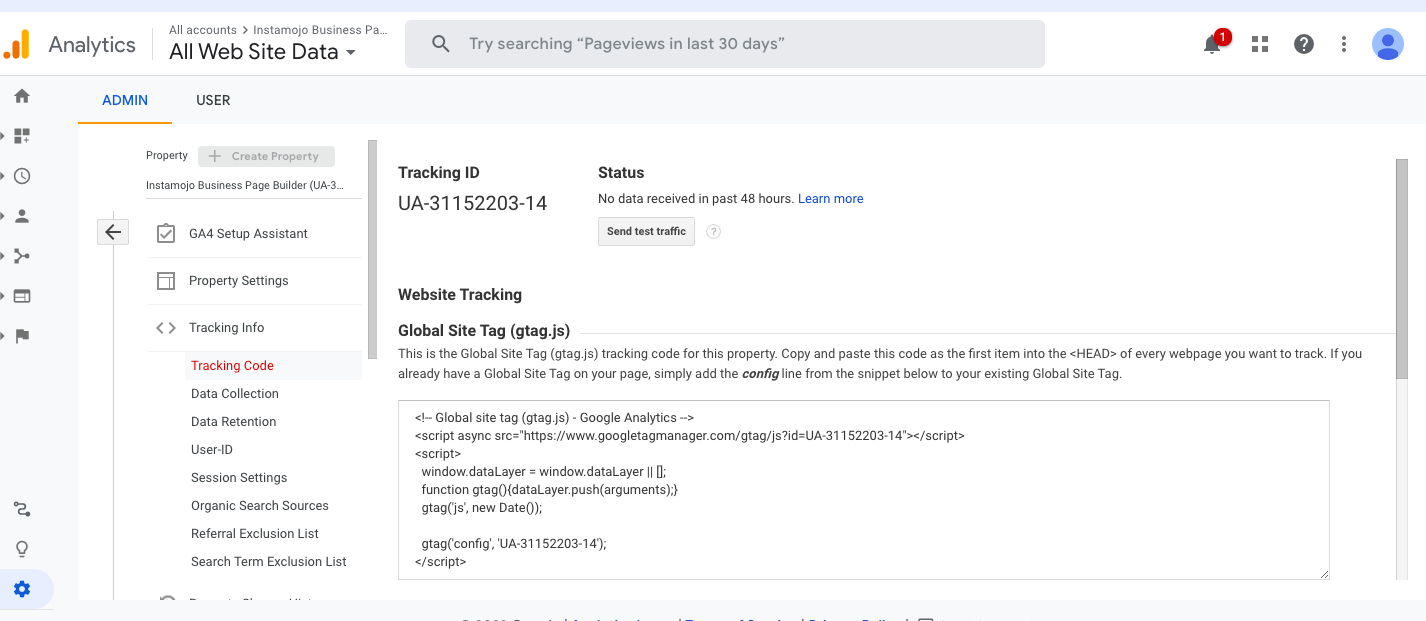 4. Copy the tracking ID and paste it in Google Analytics under Page Set up.
If you are on the new version of Google Analytics Tag Manager (GA4), you will need to look for the Measurement ID
Follow these steps to find one -
1. Go to the admin section and click on Data streams
2. Click on Add streams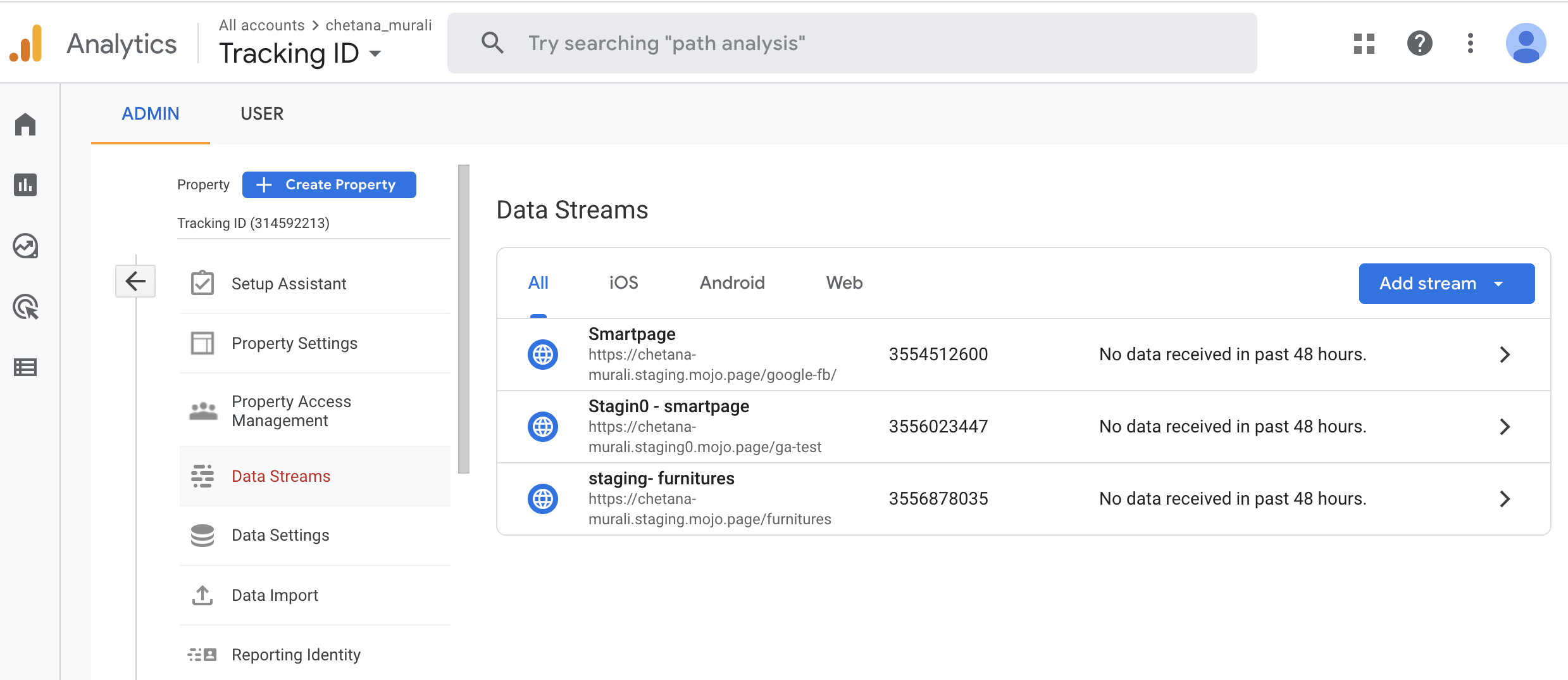 3. Once you have created the stream you will be able to find the Measurement ID(G-XXXXXXXXXX) as below -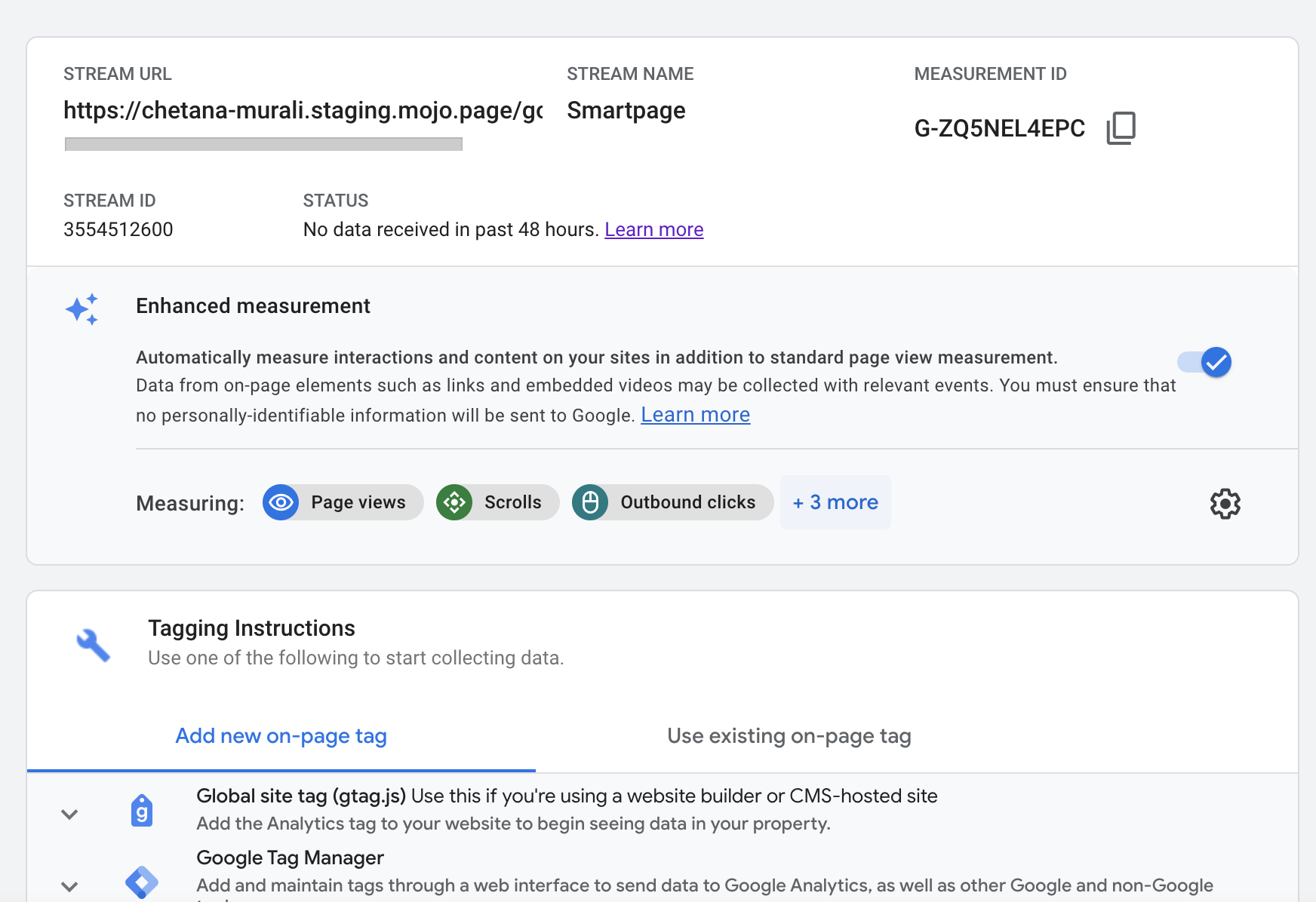 4. Paste this Measurement ID in the Google Analytics Field under the smart page section