What is Facebook tracking Pixel and why should you use it?
The Facebook pixel is a piece of code that you place on your website. It collects data about your visitors and the activities they perform on your Smart Page.
This helps Facebook track conversions from Facebook ads and optimize ads.It also helps build targeted audiences for future ads and remarket to people who have already taken some kind of action on your Smart Page.
How do I add a Facebook tracking pixel ?
You can do this in 3 simple steps
1. Enable the toggle to add Facebook Pixel to you page
2.Add your Facebook Pixel ID
3.Select the metric you want to track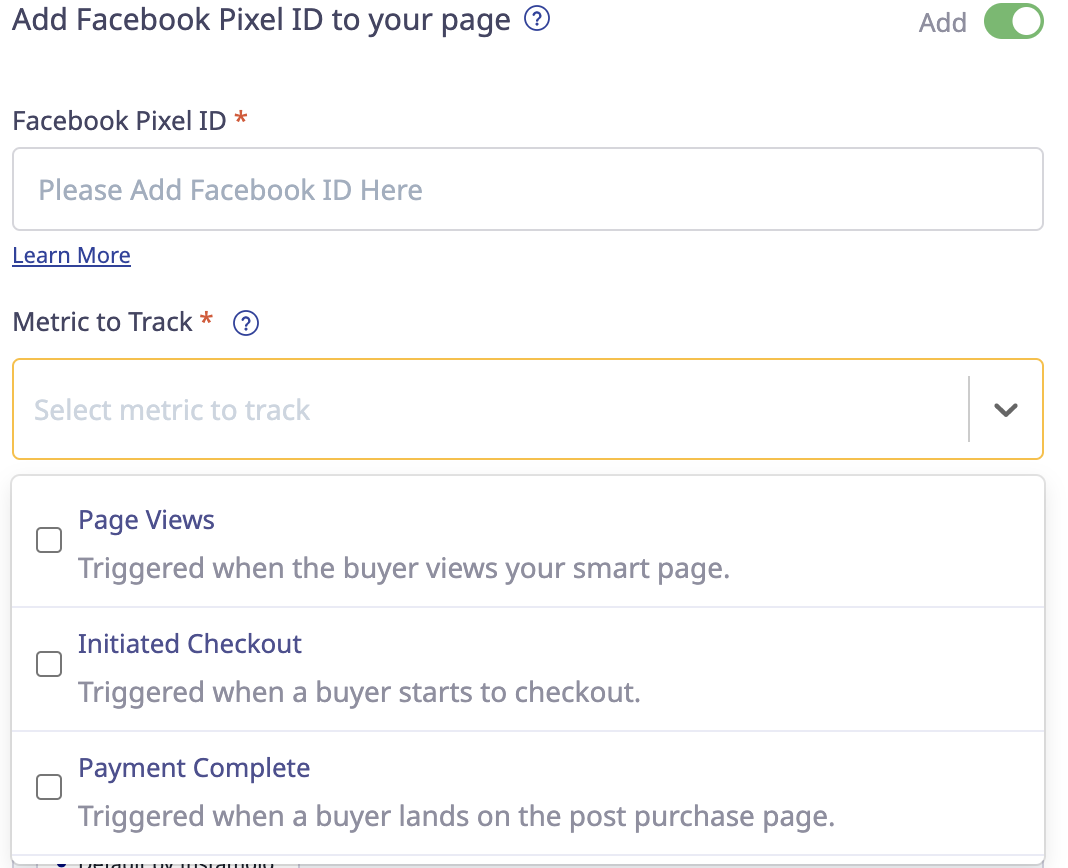 How do I find the Facebook pixel id?
1. In your Facebook business manager >>Click on Event Manager >> Datasources.
2.Here you can create a metapixel if you want by clicking on the create button
3. If you already have pixel you can copy the Pixel ID from here.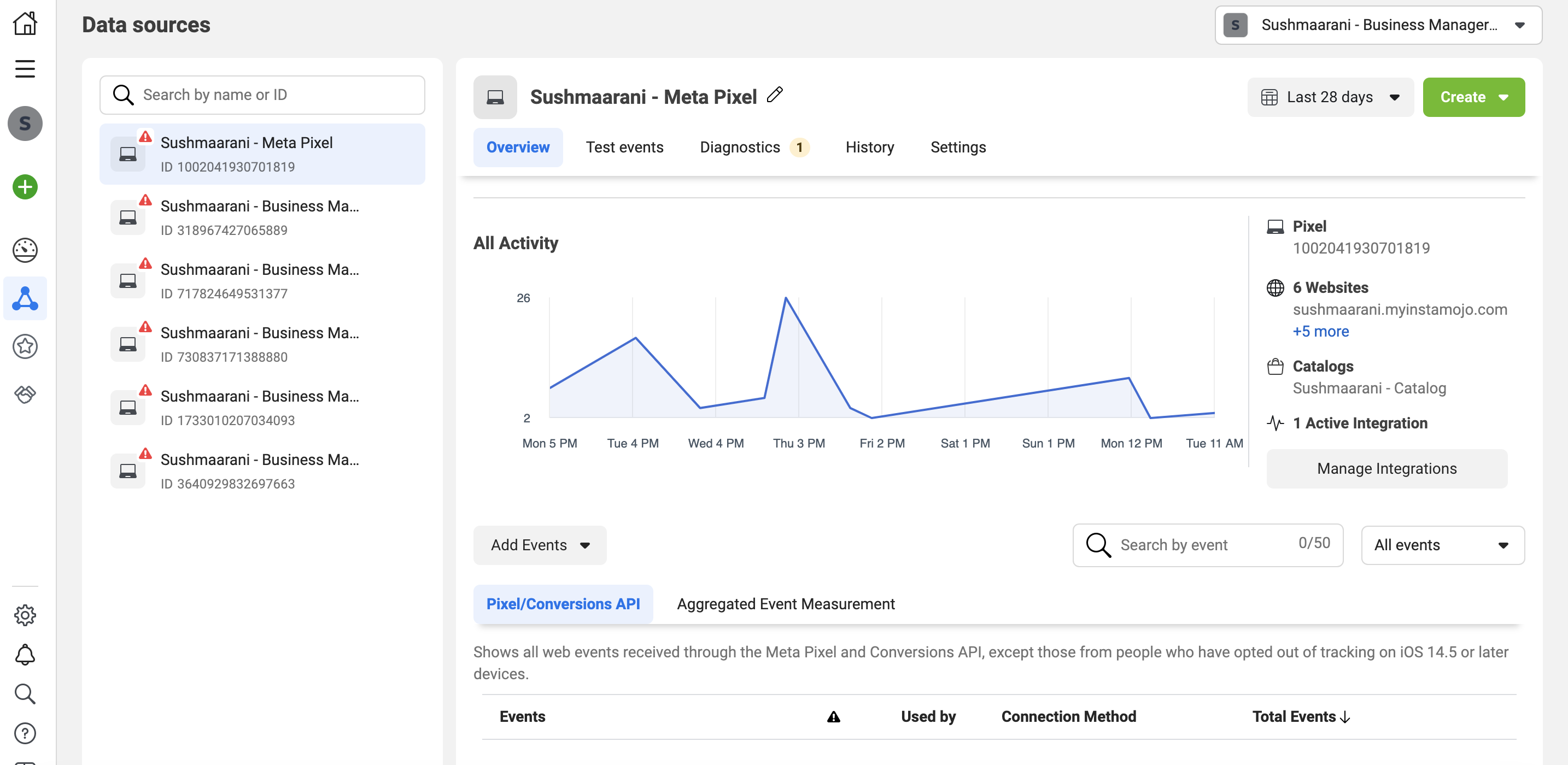 4. Once you have set up the pixel on your Smart Page - you should see the event of your choice being triggered.